Writer-director floats idea to help PSBs compete in inflated market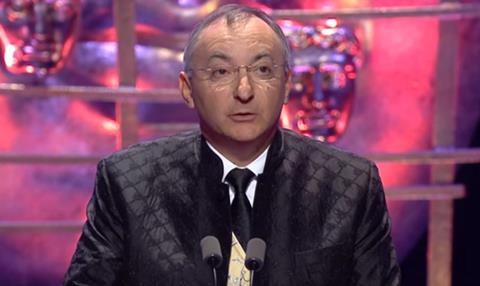 Wolf Hall director Peter Kosminsky has mooted the idea of a levy on the SVoD giants to help traditional broadcasters compete in the high-end drama space.
Broadcast understands that the creator of Channel 4/Nat Geo co-pro The State has floated the idea with PSBs and indie producers at town hall-style meetings, with a view to potentially building support.
Kosminsky has not held his feelings about the SVoDs back in the past, having recently referred to Netflix's commissioning process as "soulless".
He believes that the PSBs now require extra revenue to compete in high-end drama and is arguing that the likes of Netflix and Amazon have prompted super-inflation in the per-hour cost of drama series since entering the UK market.
His comments tap into a mood expressed by others in the industry that having pushed up prices, Netflix in particular is now edging away from co-producing with British broadcasters, leaving them unable to compete.
Sister Pictures founder Jane Featherstone said last year that the "scripted SVoD co-pro tap will soon reduce to a trickle", while BBC director general Tony Hall has recently spoken of drama "super inflation" instigated by the FAANGs' entrance into the market.
Labour leader Jeremy Corbyn weighed into the issue at last month's Edinburgh International TV Festival, where he floated the idea of a windfall tax on the tech giants, although this would part-fund BBC licence fee income as opposed to PSB drama costs.
Speaking last week at the RTS London Conference, culture secretary Jeremy Wright did not rule out the prospect of a tax levy. He said there may be scope to "look in regulatory terms at some of the other businesses in the sector".
It is not clear how advanced Kosminsky's proposals are, or if and when he intends to take them to the government. He declined to comment further at this stage.