Oliver Dowden confirms cameras can keep rolling in England
TV production has avoided falling foul of the government's forthcoming restrictions in England as the culture secretary signalled cameras can continue rolling throughout the national lockdown. 
On Saturday, Oliver Dowden tweeted a set of exceptions to the lockdown, which will come into force on Thursday (5 November), including film and TV production, elite sport and telecoms.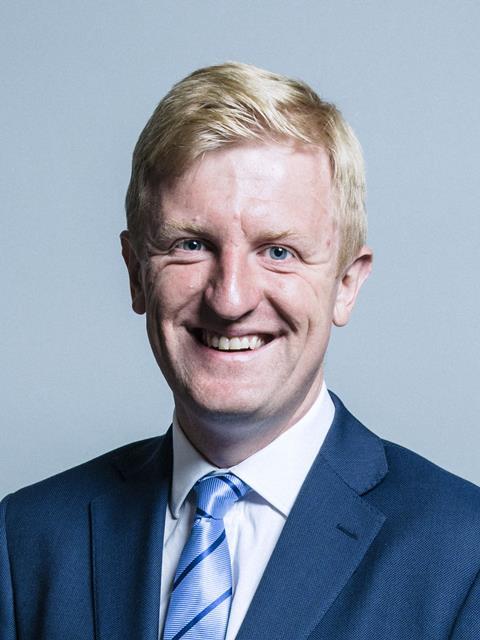 Producers will have to continue to abide by stringent Covid-19 regulations that were forged during the first lockdown in May but will be able to continue filming, while indies coping with delays and cancellations can continue to draw on the £500m production insurance scheme.
Indies will still have to navigate restrictions surrounding filming in people's homes, which remains acceptable under guidelines relating to exemptions for work purposes.
Derek Drennan, who runs small indie consultancy The Nest, told Broadcast that producers' robust Covid protocols, which are the result of months of preparation, mean calling a halt to production during the second lockdown would be unnecessary.
"Protocols, supervisors, quarantine, crew bubbles and tests may make things harder but mean we're in a much better place [than at the start of the first lockdown]," he added.
"There have been a few outbreaks across shoots in the UK but they were handled quickly and efficiently."
The lockdown, which will end on 2 December at the earliest, applies to the entire country as the government ditches its regional approach in the face of soaring numbers of coronavirus cases.
Furlough revived
The furlough scheme for employees, which expired over the weekend, has been extended for another month while the Self-Employment Income Support Scheme for freelancers has been prolonged in the form of two lump sum grants between now and April.
Campaigners were quick to point out that the former pays out 80% of a person's average monthly wage but the latter just 40%.
"It remains vital that there is parity between those on payroll and the self-employed, including the many who continue to fall through the gaps of government support," said Creative Industries Federation chief executive Caroline Norbury.
She cited the one-third of the creative sector workforce which works on a freelance basis, many of whom may see work cancelled as a result of this week's measures.
A National Audit Office report last week found one quarter of self-employed workers, many thousands of whom work in the TV industry, have fallen between the cracks of the furlough scheme and Self-Employed Income Support Scheme since April.