STV takes 'decisive action' over H1 dips and acquires ex-Argonon producer
STV has posted a pre-tax loss of almost £5m for the first half of 2020, as the Scottish broadcaster seeks to strengthen its content pipeline by acquiring Barefaced TV.
For the six months to 30 June, the broadcaster/producer's pre-tax loss of £4.9m was more than 150% down on the same period in 2019, while revenues dipped by £10m to £44.7m – a fall of 20%. EBITDA was also down 40% to £8m.
STV chief executive Simon Pitts said "decisive action" has already been taken to mitigate these hefty losses, with the £10m revenue decline already offset by cost savings, a reduction in the national programming budget and shareholder fund-raising.
Pitts flagged improvements and "stimulations" in the advertising market, which have seen a 33% decline in ad growth in June reversed to a 1% increase in August.
He hopes STV will have returned to 2019 revenue and profit levels by this time next year, helped along by a doubling of the outfit's advertising growth fund to £20m, which has generated 55 new advertisers during this six-month period.
"Ad trends are starting to improve materially so the outlook is much more positive going into the autumn," he told Broadcast this morning. "This is better than we feared it might be."
The production hiatus caused by Covid-19 will hit revenues rather than profits, according to the results, with up to £20m of commissions already secured for 2021, including the likes of Channel 4 drama Screw from Killing Eve writer Rob Williams.
Revenue at recently re-branded production arm STV Studios dipped by 17% to £1.6m but STV said the impact on profit has again been mitigated by "strong secondary sales and cost savings".
Barefaced acquisition
Meanwhile, STV has continued with its aggressive acquisition strategy by picking up former Argonon label Barefaced TV, which is run by Snog Marry Avoid? producers Rosie Bray and Lucy Golding.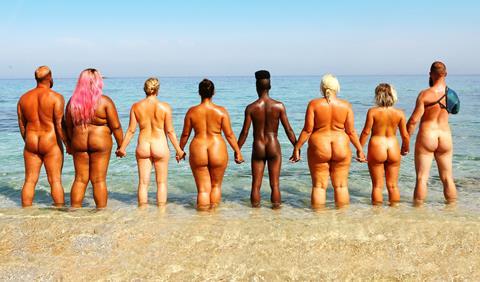 The label had been part of Argonon for three years but its deal with the super-indie had reached its end earlier this year.
During its three-year Argonon stewardship, Barefaced was responsible for Channel 4 format Naked Beach.
Pitts said the label will focus on youth-skewing entertainment formats and "further strengthens" STV Studios' in-house pipeline.
In recent months, STV has taken majority ownership of Carnage producer Primal Media and bought a minority stake in Patrick Melrose indie Two Cities, for which it effectively replaced BBC Studios as investor.
"Lucy and Rosie have a strong development slate and have worked at some of the biggest and most creative companies in the business," said Pitts.
An Argonon spokesman said the company "wishes Rosie and Lucy well" in Barefaced's next venture.
Furlough
According to Pitts, all of STV's 500 staff plus some freelancers will have returned from furlough by 18 September.
Just less than half of STV's staff-base have been benefitting from the government's Coronavirus Job Retention scheme at any given time over the past few months, with pay topped up from 80% to 100% by STV.
Pitts and STV's other senior leaders also took a voluntary pay cut for the duration of lockdown.
On viewing figures, STV said it had recorded its highest audience growth for any six-month period (12%), with viewing up 24% during the lockdown period and news show audiences rising by 24%.