Viewers given a one-touch option to restart shows they are watching live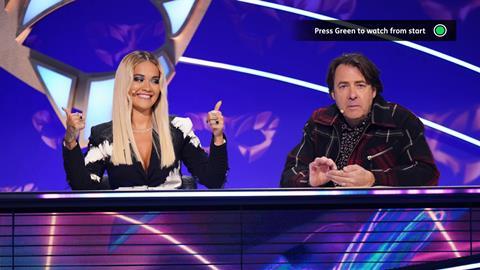 STV has become the first commercial broadcaster to give viewers a one-touch option to restart shows they are watching live.
The Scottish broadcaster has added a green button prompt on its Freeview standard and High Definition channels. Pressing the corresponding button on a remote control then loads the programme from the beginning on the STV Player.
The function is available on pre-recorded programming across the STV broadcast schedule, including Emmerdale, Coronation Street, Catchphrase, The Masked Singer and a range of factual programming, and will be offered on all upcoming dramas.
Initially available on Freeview, STV is exploring other platforms to extend the service to users across Scotland.
STV managing director, digital Richard Williams said: "Nobody wants to miss the first five minutes of their favourite show or a brand new drama and this is another way of providing brilliant content at a time and a place that suits viewers."
The function is powered by the Hybrid broadcast broadband TV [HbbTV] service, from media service company Arqiva.
The company's head of product Drew Hosie said the service enabled STV to stay ahead of an immensely competitive and challenging environment.
"As well as offering a Hybrid TV solution, Arqiva manages the complexity of deploying, monitoring and associated data analytics, so STV doesn't have to," said Hosie.
"This is an exciting development for our Hybrid TV product which we expect to see more broadcasters taking advantage of in the future."