But Brexit puts country's status as a global broadcasting centre at risk, warns Coba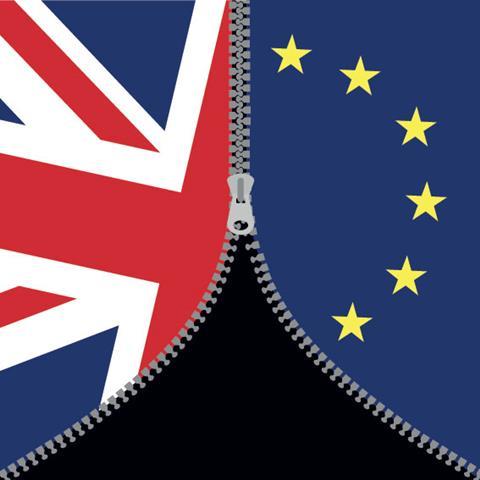 Spending by international broadcasters based in the UK topped £1bn for the first time last year.
Research commissioned by the Commercial Broadcasters Association (Coba) found international broadcasters to have invested £1.02bn in the UK in 2017, up from £679m in 2011, when the last figures were available.
International UK-based broadcasters, the Digital Culture, Media and Sport Committee (DCMSC) and Ofcom have all cited concerns over changes to post-Brexit broadcast license access in the UK.
Coba said that the UK's status as a global broadcasting centre is at risk if the UK cannot retain its Country of Origin (COO) principle and secure access to EU markets for international channels based here once it leaves the EU.
Chief executive Adam Minns called on the UK and EU to issue clarity on transitional arrangements to provide security to business and employees.
"Broadcasters cannot wait until the cliff edge in March 2019 before making these decisions," he said. "They need to plan any restructuring well in advance."
Speaking to Broadcast, Minns added that most companies would need to make restructuring decisions between March and September.
"It's not a question of simply applying and getting a license elsewhere," he said. "You would have to look at which staff would relocate, whether you would need to move technical operations and whether you would have to re-comply your channels to a different regime."
Last month the Digital, Culture, Media and Sport Committee (DCMSC) warned of an international broadcaster exodus if UK-based international broadcasters cannot retain EU licenses.
In the DCMSC's report, Ofcom chief executive Sharon White said there was a recognition within the government of the importance of reaching an agreement that would retain the COO principle but that it cannot endure merely by existing in UK law.
Discovery and AETN also cited concerns over access to COO.
Of the 1,400 channels licensed in the UK - more than a third of overall EU channels - more than half (761) currently broadcast to countries outside of the UK.
Coba said that these channels account more for more than one in five jobs in the UK broadcasting sector and that non-domestic UK-based channels were growing 6% faster a year than domestic channels (17% compared to 11%).
Content spend, incorporating pre-production, commissioning and acquisitions, accounted for more than a third (£369m) of the £1bn spend, with overheads (rent, utilities, admin and legal staff) worth £194m and transmission costs accounting for £192m.
Media adviser Oliver & Ohlbaum surveyed 568 channels for the research, 530 of them Coba members and 38 affiliates. The remaining non-Coba channels were categorised according to their likely cost structure.
"I wouldn't be surprised if any company wasn't making contingency plans, but I would stress that people are in the UK for a reason and no-one wants to leave," added Minns.
"It ticks all the boxes in terms of skills, transport links, TV infrastructure and the critical mass. Everyone wants to be here but if your license isn't valid, then you have to move."
Where are international broadcasters spending their money?
Content (pre-production, content commissioning and acquisitions): £369m
Overheads (rent, utilities, admin, legal staff): £194m
Transmission: £192m
Channel management, sales and marketing: £142m
Production and facilities: £78m
One-off capital investment: £37.5m
Compliance and legal fees: £11m