The club will post exclusive behind-the-scenes footage and global fan-related content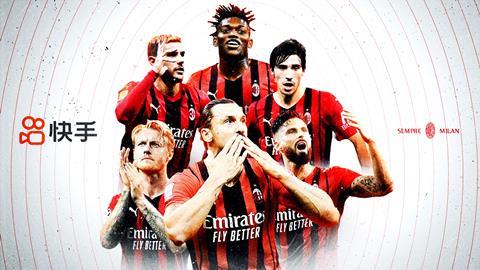 AC Milan has launched an official channel on Kuaishou, the Chinese short videos and live streaming platform.
Kuaishou enables users to share short videos or live streams while interacting with viewers. It's currently the most-downloaded app in China with more than 573 million users per month.
AC Milan plans to publish content on its Kuaishou channel ranging from exclusive behind-the-scenes footage to local and global fan-related content in short-form video formats and through live streaming.
AC Milan recently launched 'The Studios: Milan Media House', a hub for the production and sharing of media content with increasingly relevant content adapted to the various platforms. With Kuaishou, the club is now present on eight social media platforms in China, with over 3.8 million followers across all of them. E
arlier this year, AC Milan was found to be the best-regarded Italian football brand in China by international analysis and research group YouGov.