New product makes it possible for OTT sports services to be created with live, catch up and on demand video content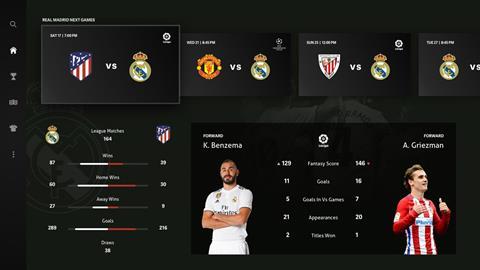 Accedo is introducing a new OTT product aimed at enabling sports content creators to launch OTT and direct-to-consumer streaming services with live, catch up and on demand video to all major platforms.
The 'sports solution' product launches at NAB 2019 and includes AI-driven intelligence features to enable a more personalised user experience. Other features include clipping and social sharing, data-driven design as well as Augmented Reality and Virtual Reality experiences.
It runs on the company's Accedo One cloud platform, which powered more than 8 million daily users during sporting events across two months last year.
Michael Lantz, CEO, Accedo, said: "Sport is one of the key drivers of live video consumption, and it has one of the most advanced sets of UX requirements on the market. We believe that modern sports service providers need to be able to continually optimise and control their OTT service to keep fans engaged and loyal."
Luke Gaydon, VP of solutions and innovation, Accedo, added: "Our mission is to provide a technology platform that ensures the ambitions of service providers can match the dedication and passion of the fans."