Festive spot centres on BMX supercross rider Kye Whyte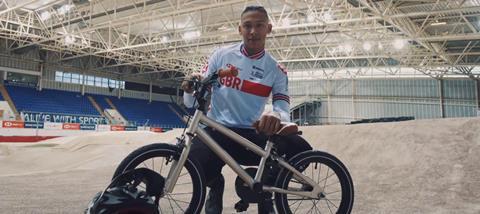 British Cycling has produced its first Christmas film, centred on Tokyo 2020 Olympic hopeful Kye Whyte.
The film follows Whyte as a child in Peckham, from getting his first bike for Christmas to becoming a world-renowned BMX supercross rider.
British Cycling says it's hoping to reach more than 1m people with the film over the festive season.
The message of the film is that a bike can take you to places you don't think possible, from exploring with friends to competing on the world stage. It has the slogan: 'Where will your bike take you?'
Whyte said: "For me, it all started with getting that first bike as a three-year-old. I had no idea then where that would take me, but that moment set the course. The sense of freedom, independence and adventure that comes with your first bike is something that everyone can share, regardless of whether they have Olympic ambitions or not."
You can watch the film below or on Facebook, Twitter, Instagram, LinkedIn and YouTube.