The new division will house Broadcast's expanding portfolio of industry-leading tech and sport products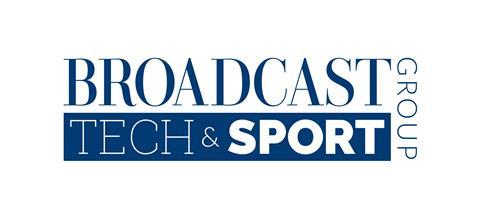 Media Business Insight (MBI), the parent company of Broadcast, has launched a new division to house the Broadcast Sport and Broadcast Tech print, digital and event products, as well as the annual tradeshow Media Production & Technology Show (MPTS).
The Broadcast Tech and Sport Group has been created to bring together the portfolio of products MBI has in this space, which includes the Broadcast Tech Innovation Awards, the Broadcast Sport Awards, MPTS, Broadcast Sport magazine, website and events, the Tech Fest series of events, and the Broadcast Tech Talks podcast.
The last two years has seen a rapid growth for all of these brands and the teams within the business have worked closely to develop new ideas and bring a wider offering of services to the market.
The Tech & Sport Group will be lead by Charlotte Wheeler, alongside Jake Bickerton (Sport and Tech editor), Max Miller (Sport and Tech reporter), Richard Hewes (commercial director) and Mark Chapman (sales manager, MPTS).
This team and portfolio is an exciting and unique opportunity for the market as we move out of restrictions and come together again.
MBI CEO Conor Dignam, said: "The Broadcast Sport and Tech team have unrivalled industry knowledge and relationships and have done a fantastic job of creating a portfolio that really delivers for our customers. We've got a fantastic team who are really committed to delivering market-leading events and products of the highest quality. This is a really exciting part of the MBI group and I know that, with Charlotte's leadership, there's enormous scope for further growth and development."
Charlotte Wheeler, director, Tech & Sport Group, added: "I am delighted to be leading this new group with a wonderful team of Jake, Max, Richard and Mark working alongside me, and support from our superb events marketing team. We can't wait to deliver you all of our events in the next few months, and I look forward to delivering a packed programme of content, editorial and live events in 2022, when we will also welcome everyone back to the Media Production & Technology Show again in May."