Joshua vs Ruiz rematch tops list, which is dominated by boxing and UEFA Champions League games
DAZN has revealed data around its streaming figures for 2019, with the rematch between Anthony Joshua and Andy Ruiz Jr topping its list of most-streamed events. Across the year, more than 100 sports events broadcast by DAZN picked up in excess of 1m streams.
Its most popular list includes major football events, two Canelo Alvarez bouts and the professional boxing debut of YouTubers KSI and Logan Paul.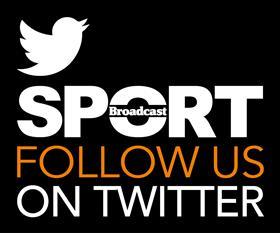 More than a half a billion hours (507 million) were streamed by DAZN globally, marking an increase of 98 percent from the 256 million hours it streamed in 2018.
DAZN launched in 2016 and broadcasts in nine countries – Austria, Brazil, Canada, Germany, Italy, Japan, Spain, Switzerland and the United States.
Top 10 Most-Streamed Events on DAZN in 2019
1. Ruiz vs. Joshua II (Dec. 7)
2. UEFA Champions League: Tottenham vs. Liverpool (June 1)
3. UEFA Champions League: Liverpool vs. Barcelona (May 7)
4. Canelo vs. Kovalev (Nov. 2)
5. KSI vs. Logan Paul II (Nov. 9)
6. UEFA Champions League: Tottenham vs. Bayern Munich (Oct. 1)
7. Serie A: Milan v Internazionale (Sept. 21)
8. UEFA Champions League: Ajax vs. Tottenham (May 8)
9. UEFA Champions League: Barcelona vs. Liverpool (May 1)
10. Canelo vs. Jacobs (May 4)
Rankings based on the number of live and on-demand streams per event of more than one minute.
Consumption by Device
Mobile 26%
Set-top box/Streaming stick 23%
Smart TV 21%
Desktop 17%
Game console 13%
Consumption by Sport
Football 314.6 million hours
Baseball 38.1 million hours
Motorsport 37.9 million hours
American Football 37.2 million hours
Boxing 22.6 million hours