The OTT broadcaster will show all ten Serie A matches each week until 2024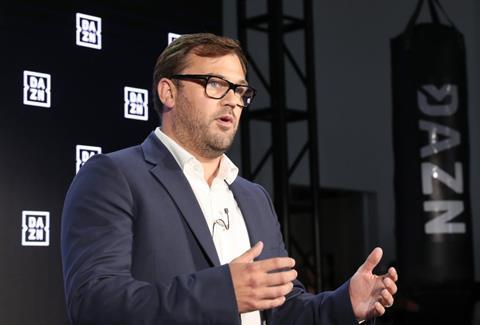 DAZN is to triple its monthly subscription fee in Italy after it gained the rights to broadcast every Serie A game each week.
The OTT broadcaster agreed a deal with the division earlier this year, which sees it get seven of those ten matches exclusively and the first, second, and fourth pick every gameweek. The 266 matches a season it now has is a large increase on the 114 per season it had been airing since 2018.
However, fans will, from 1 July, have to pay €29.99 (£25.82) a month to access these matches, a sharp rise on the €9.99 (£8.60) a month it had been before. Current customers, and those who sign up in July, will be offered the service at €19.99 (£17.21) a month for 12 and 14 months respectively - reports Reuters.
Users will still be able to watch the same live event on two devices at once, with up to six devices allowed to be used in total.
Co-CEO of DAZN, James Rushton, speaking after it had gained the Serie A rights in March, said: "We are thrilled that Serie A has a new home on DAZN in Italy. DAZN was founded with a vision for premium sports to be more accessible, and this agreement will deliver on that whilst continuing to drive innovation and improve the fan experience.
"With our business globally gaining considerable momentum, DAZN has made this strategic and disciplined investment to further accelerate growth in one of our core markets."