Sunday saw the stat in use for a live race for the first time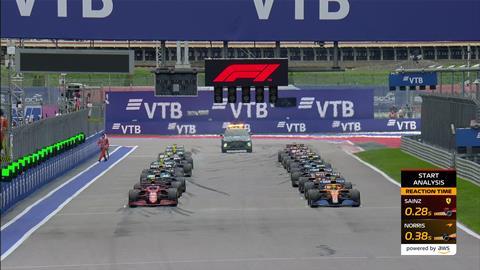 Start Analysis, the latest statistic from the F1 Insights Series, was launched by AWS on Sunday.
It was in use for the Turkish Grand Prix, which saw Valeri Bottas win and Max Verstappen finish second - and gain important poinst to increase his Drivers' Championship lead over rival Lewis Hamilton.
The Start Analysis graphic allows viewers to see which drivers have managed to perfect the start phase of the race, vs their closest rivals. The two metrics that are used to do this are the reaction time (the time from lights out until the split second that the car begins to move), and the 0-200kph time (how quickly the drivers move up through the gears to reach 200kph).
F1 engineer Rob Smedley said of the new stat in a blog: "F1 and AWS have produced an F1 Insight graphic that unpacks another part of the Formula 1 weekend. We will be able to go back and really get under the skin of how each driver performed at all the crucial phases of the launch.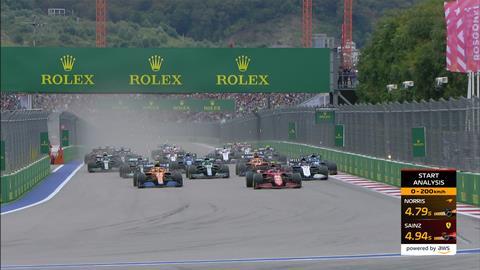 "I am looking forward to being able to show how these incredible athletes can react to the start lights going out. Prepare to be surprised by just how good they are."