Insight into how sports fans will be able to experience sports broadcasts in the metaverse through innovative use of VR, AR and XR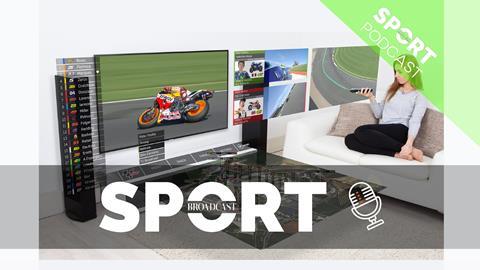 Matt Stagg, director of mobile strategy at BT Sport talks to Broadcast Sport editor Jake Bickerton about the future of sports in the metaverse.
Stagg explains what the metaverse is and what it can offer sports fans, through innovative use of VR, AR and XR.
BT Sport is currently undergoing R&D projects to see what could be possible utilising cloud computing and 5G, to stream immersive 'metaverse' experiences live and with ultra low latency to fans.
These include enabling MotoGP fans to build a room of virtual screens around them to show the broadcast feed supplemented by an interactive, holographic track showing where each of the drivers is currently located.
Stagg also talks about how the metaverse will be able to bring fans at home into the stadium, in enjoy live matches with their friends from the best virtual corporate box in the stadium.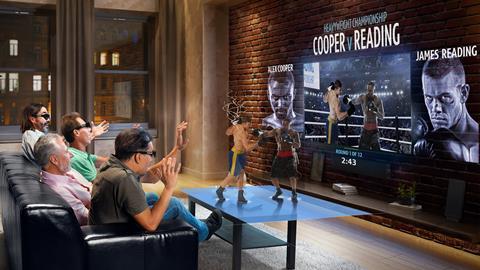 Boxing fans will also be able to immerse themselves in fights, watching volumetric versions of the boxers they are able to view from any angle.
Stagg reveals what he believes to be realistic timetables for these concepts to potentially come to market, and what the future of sports broadcasts might looks like in the world of the metaverse.