The broadcaster paid £1.1 billion for the last five-year cycle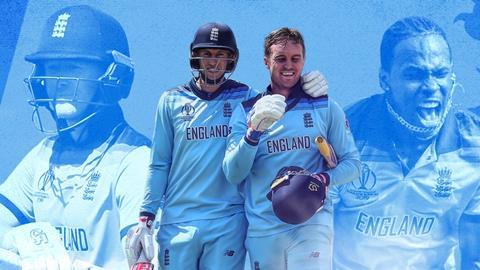 Sky Sports is reportedly closing in on an extended media rights deal with the England and Wales Cricket Board.
The broadcaster paid £1.1 billion for the last five-year rights cycle,which ends in two years, and the Daily Telegraph expects a new agreement to be worth a similar amount. It includes England's home internationals, county cricket, T20, and The Hundred.
This time round, the Telegraph reveals that Sky is interested in a possible 10-year deal, that would show a continued commitment by the broadcaster and give the ECB financial stability amid government threats to funding following racism allegations.
High profile commentators Michael Holding and David Lloyd have left the broadcaster in the last 12 months, with the latter named in the racism allegations made by former Yorkshire captain Azeem Rafiq to the DCMS committee.
There is still the possibility that the ECB could look to start a bidding war over the rights, but with BT Sport in the midst of takeover negotiations with DAZN and Discovery, it appears an unlikely strategy.
GlobalData sport analyst Patrick Kinch believes that a new deal with Sky could be the best option: "While its domestic broadcast contract with Sky Sports* is already comfortably the biggest media rights deal held by the ECB, the positive reception around The Hundred tournament will give the governing body more leeway in the floor price of its rights during talks with Sky.
"GlobalData expects that ECB could manage a rights renegotiation to more than $300 million a year. The Hundred provided great exposure for women's cricket across the country, with fixtures breaking attendance records for English domestic club games and TV viewing figures for English women's cricket.
"Further, ECB can offer Sky Sports a packed summer schedule, with seven Test matches, including the postponed fifth Test against India; visits from South Africa and World Test Champions New Zealand teams; nine white ball fixtures against India and South Africa; and the second edition of The Hundred and the T20 Blast."