The deal would give it access to Premier League and Champions League rights in the UK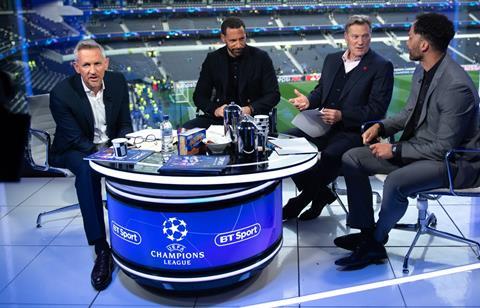 DAZN is reportedly close to finalising a $800 million (£582.19m) acquisition of BT Sport.
Reuters reports that a deal could be done as soon as this month. However, at the same time negotiations are not completed and the deal could still fall apart. In September it was reported that DAZN could complete the deal in 'weeks', but this did not pass.
Negotiations have been held up by finding agreements with rights holders, as well as with Sky - which distributes BT Sport in the UK and Ireland.
DAZN returns to the favourite position to acquire the broadcaster after Discovery had been linked with creating a joint venture with BT Sport - which could have created an entity with the Olympics, Premier League, and Champions League on one broadcaster. Discovery is reportedly still in talks over this option.
BT Sport notified the stock exchange that it was looking for fresh investment in April 2021, at first willing to selling a minority stake.
Despite this, it appears that DAZN would buy the broadcaster outright, after Group chairman Kevin Mayer had signalled the company was interested in the acquisition back in September.
DAZN launched in the UK just over a year ago, and has mainly concentrated on boxing coverage to date. However, across Europe it has become a major player, acquiring the rights to Serie A in Italy, and La Liga in Spain.