US streamer signs up as official sponsor of Spanish league in North America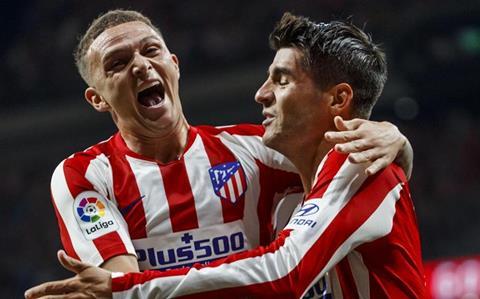 US streamer Sling TV has become the official sponsor of LaLiga in a deal which will see it step up its coverage of the Spanish league.
Sling TV curently broadcasts all LaLiga regular season matches via beIN Sports and beIN Sports en Español. Subscribers can watch all matches on Sling TV's Best of Spanish TV service and World Sports.
The new partnership will see weekly La Liga segments play on the Luis Garcia Show and the Jimmy Conrad Show, hosted by Luis Garcia in Spanish and Jimmy Conrad in English respectively. Facebook users will be able to watch exclusive commentary ahead of the top four matches of the week on LaLiga's Facebook page.
Sling TV will also run La Liga Ambassadors Club, which includes meet and greets with former players as well as player Q&As on Facebook Live throughout the season. The deal also encompasses LaLiga experiences and merchandise with sweepstakes, giveaways and promotions across both partners' platforms.
The CEO of LaLiga North America, Boris Gartner said: "Sling TV recognizes the importance and growing demand for soccer and together we have a unique opportunity to bring LaLiga and its clubs closer to fans in the United States."
"LaLiga's rabid fan base has found a home at Sling TV," said Alfredo Rodriguez, vice president of marketing at Sling TV. "As the Official North American sponsor, LaLiga fanatics can now get a premium experience through the partnership, gaining access to everything LaLiga through exclusive content and giveaways."