The Freeview and YouView sports OTT service is offering free on-demand shortform cricket programming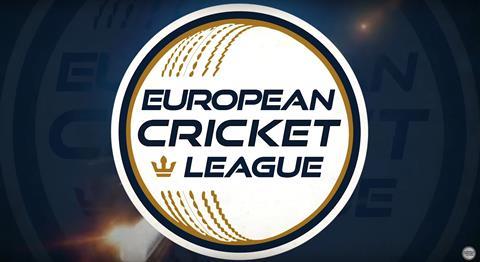 Free-to-air OTT platform Sports Channel Network (SCN) will stream content from the new European Cricket League and the Hong Kong Cricket Sixes to UK audiences.
The European Cricket League is a club-focused Champions League, including eight champion clubs from domestic leagues in Europe (specifically Denmark, France, Romania, Spain, Russia, Italy, Germany, and The Netherlands).
The league begins next week (29-31 July) at La Manga Club in Spain. SCN is what it calls a "favoured partner" to the European Cricket League, which means it's helping to promote the league through shortform daily programmes. It will follow this up with a highlights programme from the League in August.
Meanwhile, SCN's coverage of the Hong Kong Cricket Sixes tournament will include live streaming from the event. The six-a-side international cricket tournament is designed for television viewing, with rules and a venue that encourage aggressive batting and high scoring. Every player, except the wicket-keeper, is required to bowl one over.
SCN is an AVoD platform that's accessible through linear TV, via the channel 266 slot on Freeview and YouView. All the content on SCN is in HD.
Paul Coster, CEO of SCN, said: "We are delighted to be able to show unusual cricket content to UK fans, who can access it free of charge. As SCN is connected to over 9 million households in the UK via FreeView and YouView, we can play a role in helping to make cricket as accessible as possible. Our programmes and promotion can help to promote any live coverage and be part of a balanced TV rights portfolio for sport."
European Cricket League founder Daniel Weston, added: "Like us, SCN is doing something new by appealing to fans who want to watch sport when they want, where they want, and best of all, for free. England's dramatic win in the World Cup was shown free to air, and we are excited that the best of ECL cricket will also be easily accessible in the UK thanks to SCN."