Classic dating format rebooted and obs doc captures dramatic footage following Westminster terror attack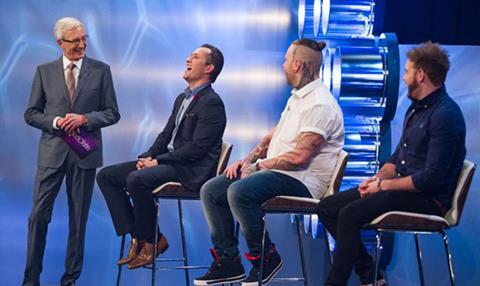 A new Saturday night entertainment battle starts this weekend with the revival of an 80s classic and an original singing competition making its debut.
Stellify Media and So Television bring Blind Date to Channel 5, hosted by Paul O'Grady, after the series ran on ITV on Saturday nights from 1985 to 2003.
Over on BBC1, Tuesday's Child launches Pitch Battle, a music format that seeks to uncover Britain's best singing group.
Both of the programmes are also up against ITV's The Voice Kids which kicked off last weekend, entertaining 4.3m.
The second run of Label1's documentary series about the Imperial College Healthcare NHS Trust begins at Paddington's St Mary's Hospital with the aftermath of the Westminster terror attack earlier this year.
BBC2 controller Patrick Holland said he considered whether the footage should be used in a separate film but ultimately decided it exemplified what the series was trying to do.
The series opener will be competing head-to-head with fellow factual docs Trouble in Poundland (ITV) and One Born Every Minute (C4).
RDF label Fizz has been commissioned by Channel 4 to make a 20 x 60 minute series of the cult gameshow, following on from a Stand Up To Cancer special last October.
The reboot drew a consolidated audience of 4.3m (16%) in a Sunday 9pm slot, picking up 1.5m (33%) viewers aged 16 to 34.
Hosted by Richard Ayoade, the new series kicks off with a celebrity special featuring among others, the original presenter Richard O'Brien.