BT Media & Broadcast has signed a deal with Deluxe to deliver a playout service to broadcasters.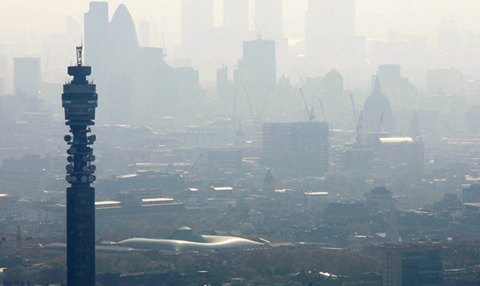 The BT division will offer Deluxe Entertainment Services Group's MediaCloud broadcast platform as a cloud-based, managed channel origination and distribution service.
Through its Global Media Network (GMN), BT Media & Broadcast provides points of presence at media hubs to collect and distribute live feeds. It also provides networks for carrying channels to satellite and cable headends and terrestrial TV transmitters, but the Deluxe deal is the first time the BT division has partnered with a technology firm to offer a playout service.
BT Media & Broadcast global vice-president Mark Wilson-Dunn described the deal as "a very significant step in the revolution taking place in broadcast technologies". He added that it would do away with the need for large capital investment, reduce operating costs and future-proof the broadcast supply chain.
Deluxe and BT Media & Broadcast will offer an agile, softwarebased broadcast playout system, which the companies said would provide broadcasters with an alternative to legacy, hardware-centric broadcast platforms.
Last year, the specialist digital media services arm of BT integrated Nevion's video compression and transport tools with its GMN service to provide broadcasters with bundled media network systems. Sony Media Cloud Services' Ci content storage and sharing products are also available on BT Media's IP Nexus network.
Wilson-Dunn said: "The combination of our media grade global networks and the Deluxe Media- Cloud platform, together with the professionals behind it, is a winning proposition."
Deluxe MediaCloud managing director Maurizio Cimelli said the partnership with BT would extend the reach of the software-orientated broadcast platform.