BT Sport executive director Grant Best has stepped down from his role but will continue to work closely with the fledgling channel.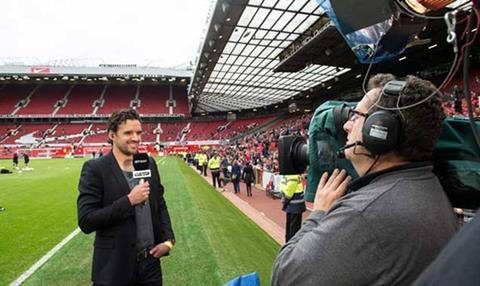 Best, who joined BT in November 2012 to help launch its Sky Sports rival, will continue to work for the channel as a creative consultant, film-maker and director from the spring.
The former Sky Sports senior director of football, Best helped BT Sport to acquire its UEFA Champions League, create its studio facility at the Olympic Park and put together the stable of talent including Rio Ferdinand, Paul Scholes and David James.
In his new role Best will consult for the channel on a number of projects as well as produce documentary feature films as part of BT Sport Films.
BT Consumer chief executive John Petter said Best had played a "pivotal" role in establishing the channel.
"We were obviously very keen to retain Grant's incredible drive, energy and skills and are delighted that his new role will mean he still has a key contribution to make to BT Sport's future," he added. "We recognise that Grant wanted to pursue long held ambitions of his own and we are happy that we have found a way for him to make that move without ending his relationship with BT Sport."
Best added that working for the channel had been one of his most "rewarding adventures".
"BT Sport is currently on a real high in terms of viewer numbers and the quality of our programing and this reflects the passion, commitment and expertise of the very strong teams I have had the privilege to lead," he added.