A celebration of tech innovation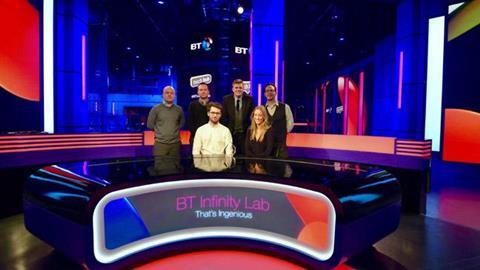 BT is launching the BT Infinity Lab competition, for the second year running, with the objective of helping BT Sport "continue to be at the heart of digital innovation, fan media engagement and bringing viewers closer to the action."
The winning idea will be trialled by BT Sport.
BT Sport prides itself on innovation and was the first broadcaster to show live content in 4K and was the first to adopt Dolby Atmos. It has embraced social media, showing the UEFA Champions League and UEFA Europa League finals on YouTube and showing content such as BT Sport Score live for free on Twitter and Facebook.
The previous winners of the BT Infinity competition, London-based Seenit, now plays a pivotal part in BT Sport's Premier League Tonight show. It is used to enable fans to send in questions for BT Sport pundits to answer and they can also summarise matches they've been watching on video and send their films in to BT Sport for Jake Humphrey to show.
The winner of the competition, like Seenit last year, will have the support of BT Innovation teams and BT Sport to trial their technology or service with BT. They will also have access to six months of TechHub workspace and events.
BT wants entries to the competition to "disrupt traditional broadcast approaches, including capturing the in-venue experience, encourage interaction between sports fans, use data, ways of making live sports more accessible for impaired viewers and new technologies such as VR."
BT Sport presenter Craig Doyle and a panel of BT experts will be part of a panel at BT Studios in London who will interview the shortlisted companies and select the winner (last year's BT Infinity Lab judging panel pictured above).
Click here for more details about the competition and how to enter. The deadline for entries in Monday 13 November 2017.