A miniature HD camera with an ultra-wide angle lens that captures the entirety of a football goalmouth from the rear corner of the net.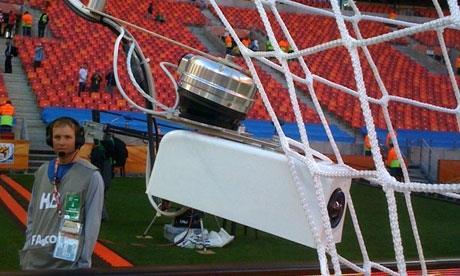 How does it work? Developed specifically for the 2010 World Cup, each Net-Cam incorporates an ultra-compact remote-controlled pan, tilt and roll head that allows the viewing angle to be adjusted. Two are installed at all tournament venues in South Africa.
And the spec? The Net-Cam has a 1/3-inch progressive-scan CMOS 2.1 megapixel sensor delivering 1080 and 720p video at 50 or 60 Hz. Control facilities include automatic and manual white balance, and HD-SDI video output
How do I find out more?www.cameracorps.co.uk.