House the offline edit and complete picture and audio post-production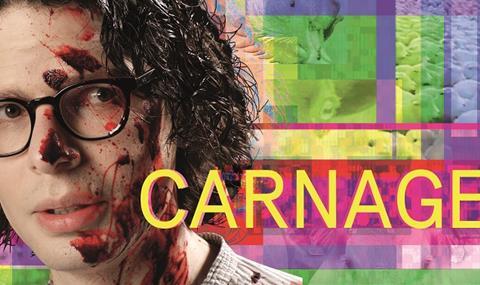 Post Splice
Client BBC Studios
Brief House the offline edit and complete picture and audio post-production on a feature length comedic film about veganism.
How it was done Adam Dolniak completed the grade using Baselight, creating different looks for each era in the film.
Set 50 years in the future, the utopian world was made to look heavenly using sun flares and light leaks.
The 2030s were given a garish feel with hyper saturation, while the 1980s, 1990s and 2000s were made to look unappetising.
Tristan Lancey completed the online, treating the archive footage with Sapphire Builder node effects in Avid Symphony.
Lens flares and glow effects were tracked and rotoscoped onto the futuristic wearable tech using Boris FX and Mocha.
Phitz Hearne mixed the audio. Caroline Hewson was the post producer.
Watch it On BBC iPlayer from 19 March