Celebro Media is adding a second and third studio to its Oxford Street facility as it attempts to entice producers to base more of their live TV broadcasts in central London.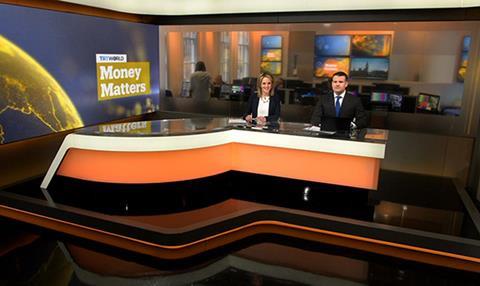 Two floors of the company's current building on Market Place have been snapped up and are currently being transformed into a 2,200 sq ft robotic camera studio that should be big enough for audience-based shows.
A two-tier production gallery is also being built, along with a third studio space that includes a kitchen equipped for cookery shows and an 'inject' studio for down-the-line contribution.
London-centric
Celebro chief executive Wesley Dodd said: "We know that TV producers are crying out for lowcost, highly automated production space. We hope the new facilities will tempt more live TV production into the heart of London."
The new production gallery, which will have space for 14 staff, will be based around a NewTek Tricaster 8000 and will use a MOS gateway to communicate with a variety of newsroom systems, including Avid iNews.
The robotic camera system in the studios will be a Mark Roberts Motion Control rig with a robotic jib and additional robotic heads.
Streambox technology will form the backbone of the IP path for feeds going in and out of the studio, with bi-directional HD Money Matters: Reuters production uses Celebro's studios lines available to the BT Tower and Tata Communications.
The studio will also make use of a Riedel Communications comms set-up, Blackmagic Studio 4K cameras connected via fibre and Rotolight Anova lighting. Ten Skype TX units to allow live interviews to be conducted via the VoIP video calls service will also be available.
The new facilities are due to be completed by April. Celebro has ongoing contracts with Reuters, Microsoft, BBC and MTV.