Rishi Sunak unveils 'one of the most generous freelancer schemes in the world'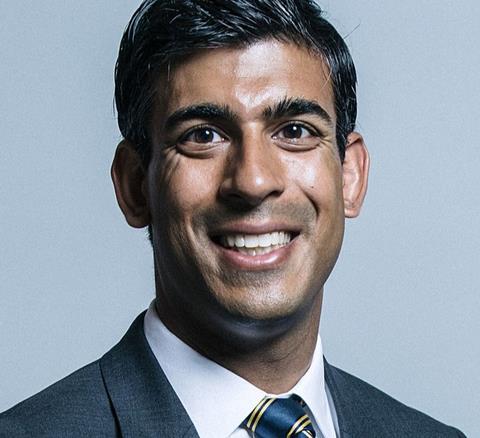 The chancellor is to give freelancers and the self-employed "one of the most generous economic packages in the world", but it won't be available for three months.
Rishi Sunak's much-vaunted announcement today will hand freelancers up to £2,500 a month in cash grants for up to three months.
To qualify, their annual trading profits must have been less than £50,000 in the 2018-2019 tax year or an average of £50,000 across the three tax years up to and including 2018-2019.
This is expected to apply to 95% of the country's self-employed and freelancers.
More than half of the person's income will have to come from self-employment, and to avoid fraud, the person will already have to be self-employed.
The scheme will not kick in for three months, although it will be back-dated.
While the plan will come as a relief for many self-employed workers, it has raised the ire of TV freelancers who make PAYE contributions, who fear financial ruin as they will not qualify.
Sunak said time is required to forge the complicated scheme properly and he has re-opened the opportunity to file 2019-2020 tax returns over the next four weeks if not yet done.
Thousands of freelancers have already reported lost earnings and, although they now have access to Universal Credit, this does not pay out for the next five weeks, leaving people out of pocket in the immediate term.
Bectu head Philippa Childs welcomed the plan for "setting out to achieve parity for freelancers with employees" but said there are "still details to work through", such as time-scale and how those who have paid themselves through dividends will fit into this scheme.
"We are committed to working with the treasury to ensure as many people as possible can be covered by this scheme and sharing information across the creative industries," added Childs, who has been one of the most vocal freelance supporters.
Sunak called the scheme, which is similar to the one that applies to employed staff, "one of the most generous in the world" and "unlike many other countries".
"Musicians, sound engineers, plumbers and electricians are losing their livelihoods through no fault of their own and we want to tell you: 'you have not been forgotten'," said Sunak in his third daily coronavirus press briefing.
The chancellor was responding to mounting pressure from trade bodies, MPs and freelancers across the country.
Yesterday, the heads of six PSBs sent Sunak a letter urging him to institute an income scheme for freelancers, speaking on behalf of a heavily-freelance creative sector workforce.
The Liberal Democrats had tabled an amendment to the coronavirus bill to force freelancers to achieve parity with full-time staff in terms of support but it was not taken up.