Producers urged to re-hire short-term-contracted PAYE staff to ensure they qualify for help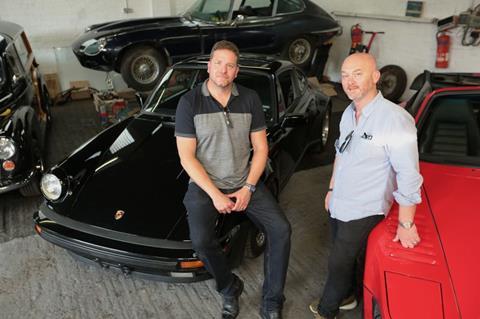 Indies have been urged to step up to the plate and help freelancers left in the lurch by the chancellor's package for the self-employed.
Broadcast was deluged with emails last night from freelancers who feared they had fallen through the cracks after Rishi Sunak's proposals ignored those who are contracted by indies on a short-term basis but make PAYE contributions.
Adrian Pegg, who runs the employment and support group People Who Are Available for Work in TV, said indies are "already stepping up to the plate" to help freelancers who are devastated that they could be left out of pocket.
The line producer of shows including Dave's Red Dwarf special and Big Talk's The Goes Wrong Show contacted a large number of indie bosses last night (26 March), urging them to re-hire any short-term-contracted PAYE staff laid off after 1 March, as they can then be placed directly onto the government's 'furlough' scheme.
He praised the swift action of producers such as Curve Media and Maverick TV, which are already making moves to help these people.
"There is a lack of assistance for freelance PAYE staff and crew in the package announced yesterday," Pegg said. "Indies need to work out how many people they can keep in the industry using the Coronavirus Job Retention Scheme."
Bectu head Philippa Childs said the issue is being "urgently raised with the Treasury".
£50,000 ceiling
A multitude of freelancers contacted Broadcast to raise wider concerns about how the package has caused them to slip through the cracks.
Many lambasted Sunak's decision to impose a £50,000 per year maximum income ceiling on the self-employed package, as the scheme for employed staff has no equivalent.
"The chancellor's implication that everyone who earns more than £50,000 will be fine without government support is inaccurate and unfair," one freelancer said.
"Many people whose earnings will be just over £50,000 will have little savings because they are raising young families or have just bought a house. If they have no money coming in, how are they supposed to stay afloat?"
Sunak claimed that the average salary for someone earning more than £50,000 is around £200,000 but several freelancers questioned the validity of this figure.
"He will have used the mean average and this will massively skew the final total towards the higher end," said another.
Freelancers paid via limited companies rather than being a sole trader will also not have access to the scheme.
One such freelancer was informed by his accountant that he would not be eligible for furlough through his own company. I was told that the scheme is designed to retain staff [company's] would otherwise have to lay off, and you can't lay off yourself," he said.
Another added: "Every step of my working life I have done the right thing and now in my hour of need, the government is not including this way of being self-employed in their support package."