Bectu and Creative Industries Fed seek answers from government over self-support scheme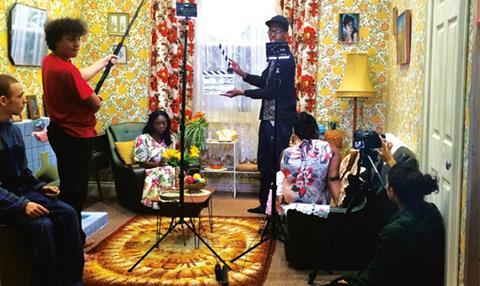 Broadcasting union Bectu and the Creative Industries Federation (CIF) are in urgent talks with the Treasury over the status of thousands of self-employed workers left in limbo by the government's financial support scheme.
They are quickly trying to establish whether certain groups of freelancers are able to access the scheme, while indies and broadcasters are increasingly doing their bit to help.
The most impacted group are those freelancers contracted on a short-term basis and paid via PAYE, an HMRC requirement for certain TV sector job roles such as assistant producer and runner.
This group initially thought it would not be eligible for the government's furlough scheme, which pays out 80% of a person's monthly wages over the past three years.
HMRC then updated the guidelines to cover for those on "any type of contract" as long as they were on a company's payroll on 28 February.
However, Broadcast was contacted by many freelancers over the weekend who feel they will slip through the cracks on technicalities.
Some of them were working short-term contracts in February but had finished by the last day of that month. January and February tend to be quieter months for freelancers.
One such person, who ended their contract in mid-February, said: "I counted myself lucky to have worked over most of this January and February period and now I have potentially missed out on furlough.
"The reality is there are thousands of hard-working, passionate and talented freelancers that have barely had any work this year and they, like me, have nothing to stand on."
The only option for those ineligible for the scheme is to apply for Universal Credit, which pays out less than £100 per week.
For those freelancers contracted via PAYE that were on a company's payroll on 28 February, indies are being urged to re-hire them and then place them straight on the government's furlough scheme.
Many indies are now in the process of re-hiring freelancers but this requires the indie to have enough cashflow to bankroll the freelancer before being reimbursed by the government, and not all will have the cash reserves to be able to do this.
Broadcasters are therefore being urged to bankroll indies to cover the cost of these freelancers for delayed productions. Warner Bros is understood to be engaged in talks over doing this for some of its shows.
The BBC donated £500,000 to the BFI/Film & TV Charity's Covid-19 Emergency Relief Fund last week, the majority of which will be put towards helping out-of-work freelancers.
Meanwhile, Bectu is raising the plight of freelancers operating limited companies and paying themselves via dividends, who are missing out on government help.
In a snap Facebook poll conducted over the weekend by the People Who are Available for Work in TV support group, almost one-third (496) of 1,647 respondents fell into this category.
One source with knowledge of the situation said: "Accountants tell freelancers to do this as it's tax efficient, but they are still not making huge sums of money and now they can't access government support."