As pressure mounts for the government to throw the self-employed a lifeline, six TV workers share their stories
The Covid-19 outbreak has proved especially debilitating for the UK's 5 million freelancers, who have yet to be offered a significant package of support. Many of these self-employed people work in the TV sector.
Broadcast presents five testimonials from the many freelancers struggling to make ends meet during the coronavirus lockdown. The testimonials were collated by broadcasting union Bectu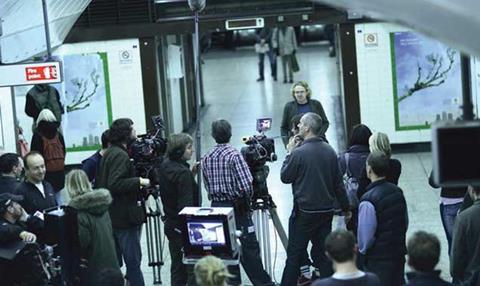 I am pregnant. I have always been PAYE so I don't have a large amount of savings in a tax account, and the small amount of savings I do have were supposed to help us when the baby comes and I cannot work.
Now I will need to use those savings to help us live over the next few months, and when the baby comes, we will have nothing extra to help us.
I am nervous that the government will introduce new measures and I will fall through the cracks because I am not technically 'self-employed' due to remaining PAYE.
The whole situation makes me want to give up my career in TV, even after 10 years of hard work, because when it matters the absolute most, I am completely unprotected.
Laura
I'm a self-employed hair and make-up designer.
Prior to everything coming to a grinding halt, I was looking at continual work into next year on a few different projects.
I'm a single mum and I receive no financial support from my daughter's father, so I work really hard to ensure I can keep a roof over our heads and food on the table.
Luckily, I love my job. I was just about to start a brilliant project – we got one day of filming in and then had to shut down.
I hadn't been there that day because I was self-isolating after coming down with cold and flu-like symptoms and with a pregnant cast member, I didn't want to risk it being Covid-19.
The sudden loss of income and future uncertainty is frightening. I value the unexpected freedom and time to be at home with my daughter but our future now hangs in the balance. Despite earning a decent wage, I don't have any savings.
I only bought my house last year and lost the minimal financial support from my daughter's father, so I was already struggling.
I feel like the self-employed community is being forced into an inadequate and broken welfare system. This is so unfair and not on par with the support being given to the rest of the country's work force.
I'm really frightened this could mean I'll end up losing my home that my daughter and I have waited so long for.
Anonymous
One subject I haven't seen covered is the effect that this virus is going to have on the regional sector.
I know many indies in the south-west who are struggling (as we all are) but without a load of repeats or international sales to fall back on.
I'd love to know how the broadcasters are supporting these companies and if they are still sticking to quotas in desperate times. It's been a tough six months in the regions already and this could wipe out lots of young companies.
For freelancers in the regions, they face not only a period of no income, but also coming back to an industry in which half of jobs are wiped out completely, as the indies they work for regularly disappear.
Martin
As a lighting designer working in theatre, live music and corporate markets, my livelihood has disappeared overnight. I had a full diary spanning March, April and May and within the space of three days all of the work has been cancelled.
I now have no income and because I am a sole-trader with no business premises I am unable to get any grants or support from the government, apart from means-tested Universal Credit, which falls massively below a living or even minimum wage. This means I am unable to support myself.
Because my savings include my tax and VAT offset, bills which I still need to pay at a later date, I sit above the personal savings threshold and cannot get any support at all.
John Rogers
I am a lighting designer and board operator, and product specialist in CAD software and lighting control systems, who has worked on Downton Abbey, X Factor and The Jonathan Ross Show, among others.
I am also a member of Bectu and am on the branch committee for the London Union of Venue Technicians.
Following the cascade of closures of all the venues and productions across the UK and Europe, all my work was cancelled. At a conservative estimate I lost more than £7000 in bookings in one week alone.
It's reported that the chancellor is going to announce measures more in line with the provisions made for those PAYE employees. My concern is that they won't go far enough and won't come soon enough for those that need it most.
Kirsty
I'm one of four who have bootstrapped a new tiny specialist production company. We are surviving month to month whilst in the middle of a finance raise.We have lost our next two jobs and all work of the foreseeable future. We all have mortgages and the usual bills to pay. I am the only person in my household so have no other source of income to rely on.I've worked in TV for 15 years but have run my savings down to support myself launching a new company and helping care for a dad with dementia. We need government support.