Issues a disruptive brief only open to indies with disabled talent at their heart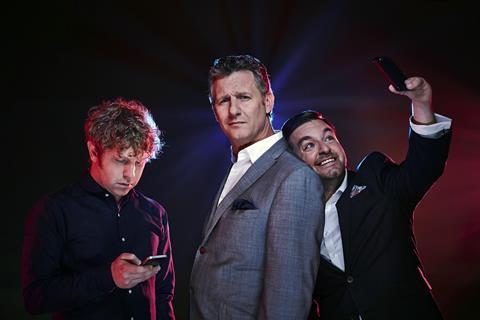 Channel 4 has issued a brief for an unscripted show to "radically" change the national conversation around disability.
In its 'disability disruption' brief, C4 has challenged indies to take disability representation to the "next level" in 2022/23 by "ripping up the playbook and showing disabled people as they have never been seen before on British TV".
The goal is for the show to 'blow apart' offensive and outdated stereotypes, assumptions and over-simplifications about disabled people.
C4 wants a show that has real-world impact, referencing how It's A Sin increased demand for AIDS testing, Old People's Home for 4 Year Olds stoked conversations around elderly care and Benefits Street 'got the nation talking'.
"Where are the disabled yummy mumies outdoing each other on the school run, the disabled business leaders making millions or the disloyal and demanding disabled people?" the brief asks.
The document charges indies with finding "the stories and characters around disability that have been missing on TV".
Its focus is on exploring:
The social model of disability which says the 'problem' of disability doesn't lie within the person but society
The disability paradox, a term describing the contradiction that while disabled people often have high quality of life, non-disabled people often assume they are miserable
C4 is seeking a "big, noisy" idea that brings to life these concepts in smart, arresting ways.
Conditions of pitching
The brief is open only to disabled-led indies or those with senior disabled creatives involved in the development process who will likely work on the project if commissioned. Indies seeking further information are encouraged to get in touch with C4 disability lead Ally Castle.
The successful commission will be contractually required to ensure it reaches out to disabled creatives and that at least 20% of off-screen talent self-identify as disabled, to reflect the UK population.
Pitches can comprise any format, be they one-offs, series or stripped shows. The ideas will need to work in peak, will TX in early 2023 and must be "very watchable" on All 4, with social media potential.
Commissions will be within the usual tariff range for the relevant genre, with ideas welcome from any genre, other than sport.
C4 wants to make a long-term commitment to the winning project - ensuring it has 'baked in' on and off-screen legacy. It will be supported by increasing amounts of disability representation across its top returning shows this year and beyond.
Responses to the brief, which was issued late last week, must be submitted by 21 March.
Three ideas will be selected for further funded development by 4 April, with a final pitch session scheduled for w/c 2 May, ahead of a decision w/c 16 May.
The ideas will be pitched to a C4 team, supported by a small advisory panel of senior disabled industry creatives to provide input at regular points throughout the production process.
C4 already has several programmes and editorial initiatives that put disability at the centre, including its Paralympics coverage, doc series Born to be Different, dating show The Undateables and topical talkshow The Last Leg, which is currently in its tenth year on air.