YouTube debut planned before linear TX of Alaska and Barcroft Studios show
E4 has officially confirmed its GamesMaster revival, as the cult 1990s series returns to screens after 23 years off air, Broadcast can reveal.
Alaska TV and Future-owned Barcroft Studios are behind the 3 x 60-minute revival, which will TX on E4's YouTube channel before being handed a linear TX.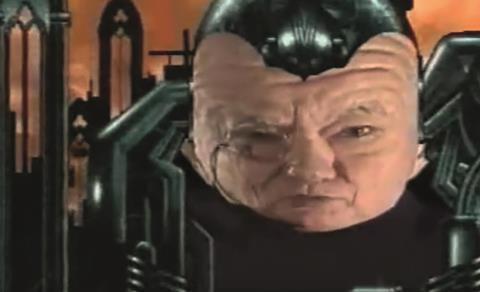 The show is being forged in partnership with Facebook and will showcase its Oculus Quest 2 VR gaming headset. Broadcast revealed in February that E4 was seeking a sponsor for the format.
In the revival, celebrities, gaming stars and super fans will once again take part in challenges, races and epic fights via virtual battles.
Games Master, which was the first British programme to be dedicated to gaming, aired for seven series from 1992 on Channel 4 and reached iconic status among its young audience. It popularised presenter Dominik Diamond and astronomer Patrick Moore as the 'GamesMaster' and saw the likes of Ian Wright, Zoe Ball and a young Simon Amstell competing.
Alaska's Ian Lamarra and Barcroft's John Farrar are exec producing the series, which was commissioned by C4 factual commissioning editor Tim Hancock, digital commissioning exec Tom Pullen and digital commissioning boss Sacha Khari.
"Bringing back a much-loved brand is a huge responsibility, but I am excited by the challenge," said Lamarra, while Farrar added he "feels a sense of pride and responsibility" in bringing back the format.
Channel 4's digital 4Studio brokered the deal with Oculus, and Mindshare Invention will provide a digital ad campaign for All4.