How Love Productions cooked up a recipe to save C4's flagship show
A "mammoth sacrifice" from more than 120 people who entered a self-contained biosphere for six weeks enabled The Great British Bake Off to be safely delivered, according to senior Love Productions execs.
Earlier today, the Great British Bake Off account tweeted that 'filming has wrapped' on the autumn series of Channel 4's flagship format, after staff were released from their tightly restricted bubble on Sunday.
The confirmation will have been met with relief at Horseferry Rd, with Love execs Kieran Smith and Letty Kavanagh breaking a long silence to reveal to Broadcast how the show got over the line in such challenging circumstances.
Creative director Smith said that Love was determined to enter production, despite strict lockdown restrictions, not least to ensure its small army of freelancers had a job as many other opportunities dried up. "So many people rely on Bake Off for work that we knew we had to work out a plan," he said.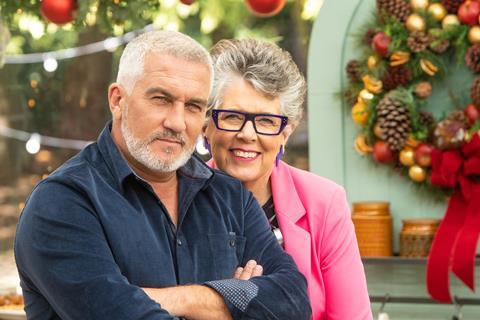 In April, the pair began thrashing out a comprehensive blueprint that would enable the format to enter production and minimise the risk of being derailed by illness. Fears were understood to centre around the possibility of a contestant contracting the virus and having to drop out - threatening the continuity of the 'whittle' show.
Managing director Kavanagh quickly realised that Love could take advantage of the country's emptying hotels and booked one exclusively for cast and crew – effectively creating a huge biosphere.
She alighted on Down Hall in Essex, which hosted the production 'tent' in its grounds, and supplied 20 hotel staff who entered the bubble alongside 80 Love staff and around 20 "children, chaperones and dogwalkers".
Before entering the hotel, everyone was required to self-isolate for nine days and take three Covid-19 tests.
Transporting cast and crew from their homes to the production site was the next hurdle, with the routes forensically planned.
"We had to work out ways to the hotel so people wouldn't need to use any public toilets," Kavanagh said. "Moving people around in a sterile manner was the hardest thing."
With full support from C4 and aided throughout by Love's legal and compliance teams, who also entered the bubble, filming commenced in July.
A "gruelling" six-week shoot followed, with Love adopting a 'two days on, two days off' strategy. It was forced to eschew the typical shoot schedule under which the bakers are sent home for five days to practice between episode recordings.
"It was a massive operation, we even built 12 practice kitchens for the bakers to use on their days off," said Smith.
Having been produced under such strict safety measures, the on-screen talent does not have to observe social-distancing guidelines, meaning viewers will be served a show that has no hint of lockdown restrictions.
Well-being
The intensity of the experience meant producers were concerned about the mental health of crew, many of whom had gone from facing the prospect of having no work at all to a non-stop six-week schedule.
Kavanagh said they had experts on hand to support the crew throughout.
"It felt like the safest place in Britain," she said. There was only a single Covid-19 scare, which ultimately proved negative.
She added that the baptism of fire was perfect for new host Matt Lucas to immerse himself in the format.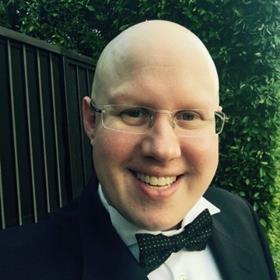 "He was practically living with the bakers," she said. "It felt like he had always been there."
Love said that its ability to produce Bake Off in this manner proves that Covid-19 restrictions need not scupper filming shows of scale.
Chief executive Richard McKerrow paid tribute to all involved with the production.
"With everything everyone's gone through this year, we thought it was vital to deliver the show," he said.