Meeting former prison inmates on the day of their release was nothing like I had imagined, says Lee Phillips
Production company Flicker Productions
Commissioner Siobhan Sinnerton
Length 3 x 60 minutes
TX 10pm, Monday 8th April, Channel 4
Executive producer Colleen Flynn
Series producer/director Lee Phillips
I'm waiting outside HMP Drake Hall to film Tracey as she is released after serving eight months for the theft of two handbags. The sun is shining, it's February and it's freezing.
By now it had become a familiar routine. An assistant producer and I would arrive at the prison gates before the sun rose. Never knowing the time of release, we'd usually have to hang around for hours waiting for a stranger to emerge. We'd know their crime, we'd know their sentence, but we wouldn't know how they'd deal with life after prison.
Every year, more than 70,000 people are released from prison. They are each given a discharge grant of £46 and a travel pass to get home. Statistics show that over half will return to prison within a year.
Tracey was one of around 250 inmates that had responded to an advertisement Flicker Productions had placed in Inside Time, a newspaper distributed to inmates within the UK prison system.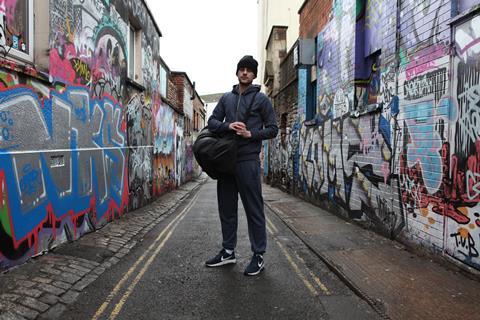 The idea was to make a series following prisoners for a year after release. It was a simple proposition, but it resulted in one of the most ambitious and challenging projects I've experienced in more than 20 years of documentary filmmaking.
Within a week of placing the ad, a mountain of letters started to arrive at the office. There was no shortage of eager volunteers, all desperate to share their stories.
The letters told us so much about who the inmates were and what they had done, but we really needed to know what challenges they would face after prison - their hopes, fears and aspirations over the coming twelve months.
I was also incredibly aware that it is relatively easy to spend time writing a letter whilst being cooped up in a prison cell, but the real test would be whether they'd maintain their commitment after they'd regained their freedom.
The day of release was rarely what you would imagine. It certainly wasn't anything like I imagined.
I'd already made several documentaries about people in prison. Inmates would always be counting down the days, dreaming of what they'd do when released. It's what kept many of them going whilst locked up.
But the truth is most of the people we met at the gates were incredibly anxious about the idea of leaving prison. Whether they had to rebuild the trust of their family, battle addiction, or simply find somewhere to live, the first day of release was normally when the harsh reality of the life they'd left behind came crashing into focus.
Mixed emotions
When Tracey finally emerged, she was no exception. There were no family or friends to greet her at the gate, no hugs and kisses as she was reunited with loved ones. All the people that mattered in her life have gone - driven away by her behaviour.
A prolific offender, Tracey has lost count of the amount of times she's been to prison. She said she wanted a fresh start, but like nearly half of the female prison population, she's an addict and the odds are stacked against her.
As we left the prison behind, Tracey had mixed emotions. There was laughter and there were tears. While happy to be out, she admitted that she felt destined to fail. A few hours later, I filmed her celebrating her newfound freedom with crack cocaine.
Over the coming months, I would find myself driving up and down the country, meeting newly released prisoners or desperately trying to track down and document the lives of those I'd already met.
It was an incredibly tricky task, but whether I was filming prolific offenders like Tracey or following a murderer coming to terms with being released after serving over 32-years, there was never a dull moment.
By the time we had finished editing the 300+ hours of material I'd gathered, we settled on a cast of eight contributors. The access, candour and authenticity these individuals gave had been extraordinary.
While there were undoubtedly moments of hope and humour, the overwhelming sensation was that we'd immersed ourselves into a world of pain, anger and despair. Filming was an emotional rollercoaster, and I'm sure some of the stories we captured will shock, sadden and entertain in equal measure.
But as extreme as they may appear, these stories aren't unique. They are happening in every town and every city. Look around and you'll see them hidden in plain sight.
Ultimately, the series reveals a world in which poverty, addiction, mental health and abuse destroys lives and ends in a cycle of offending.
Some of the people I followed are clinging on to threads of hope - the vast majority have been pushed into the fringes of society – and when that happens, there is little help on offer.
Tearing down the barriers, I could see that most of our contributors didn't want to live this way. They don't thrive on breaking the rules and committing crime. They are mostly damaged and crying out for help. With the government under pressure to reduce re-offending rates, I hope our efforts will offer a timely insight into the pressures ex-offenders face, unearthing the root causes of a problem that we ignore at our peril.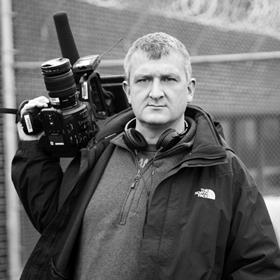 Lee Phillips is a double BAFTA winning series producer and self-shooting director.