Intrigued by the mysterious death of this enigmatic performer, we set out to trace the last year of Prince's life. We discovered an artist challenging himself right to the end, says Adrian Sibley
Production company Lincoln Square Productions
Commissioner Siobhan Sinnerton
Length 1 x 60 minutes
TX 10pm, 2 January 2018, Channel 4
Executive producer Dan Goldsack
Creative director Sheldon Lazarus
Head of production Elaine Day
Line producer Amanda Day-Moore
DoP Anton Jeffes
Archive producer Mark Tinkler
Editors Duncan Buchanan; Duncan Thomson
Composer Greg De Belles
Post-production Directors' Cut
When Prince died unexpectedly at Paisley Park in April 2016, it didn't make sense. Here was an apparently healthy 57-year-old vegetarian and practising Jehovah's Witness – with a swear box at home no less – who had died from an overdose of fentanyl, a seriously strong painkiller.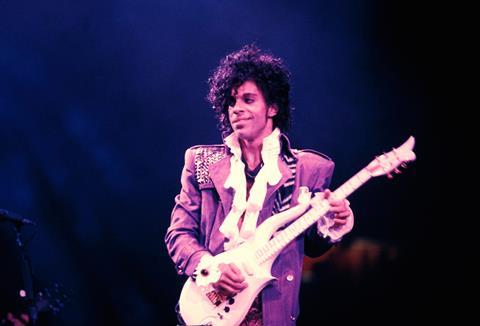 So when Lincoln Square boss Sheldon Lazarus contacted me with the enticing opportunity of making a film about the reclusive star for Channel 4, I told him I wanted to find out what was really happening in the last year of Prince's life.
C4 commissioner Siobhan Sinnerton agreed that this would be the best way to shed light on his mysterious death. But how were we going to convince those closest to Prince to speak about the last days of this very private and enigmatic man?
Siobhan urged me to meet Prince fan Mobeen Azhar, a talented film-maker who turned out to be the perfect guide through the pop star's complicated court, which was in disarray following his death.
The singer had left a vacuum and family members, lawyers and record companies were vying to take control.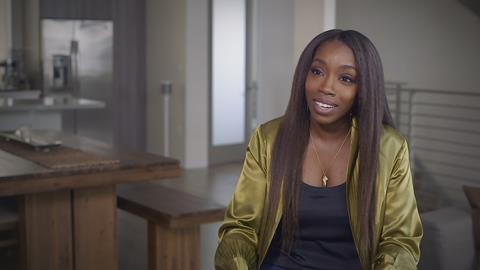 When I flew to the US with DoP Anton Jeffes for a 10-day whirlwind tour, our cast was largely lined up. I wondered whether they would reveal fresh insights – and whether there was actually someone to know behind the public mask of a man who lived and breathed music.
In New York, Rev Al Sharpton reassuringly set the tone with his candour and humour, talking about Prince's secret gig with Stevie Wonder at the White House for the Obamas, and how his growing activism and support of Black Lives Matter really did matter.
Adrian Sibley - My tricks of the trade
Live and breathe your subject. If you are lucky enough to have a consultant, listen to them. They know better than you.
Make sure you see the same film as your exec. You will complement each other to make the best film possible.
Differentiate your documentary from others in its field. Try to say something new with your story.
When you are filming, follow your plan – and your instincts.
Accept it will not always be plain sailing – and that those times are often when you and your team will come up with the best ideas.
Chicago based-singer Eryn Allen Kaye told us about flying to Paisley Park immediately after getting the call from Prince to sing on his protest song Baltimore, which he had written about the unrest in the city prompted by the death of Freddie Gray in police custody.
They performed it together at Prince's Rally4Peace concert just days later in Baltimore, where British singer Estelle also got the opportunity to perform Purple Rain with her hero.
When we arrived in Prince's birthplace of Minneapolis, it was exactly a year after he had died and its bridges and many buildings were lit up in purple.
We wanted to capture the city from Prince's point of view and often filmed with an Osmo, which Anton had attached to our car to give a sense of him darting around the city and beyond.
Favourite haunts
Our fixer Courtney Crockett took us to Prince's favourite haunts, like Electric Fetus, the record store through which he released his last album, and The Dakota Jazz Club, where we watched a performance by his ex-girlfriend Andy Allo and Shelby J, hearing for ourselves the influence Prince had on many younger musicians.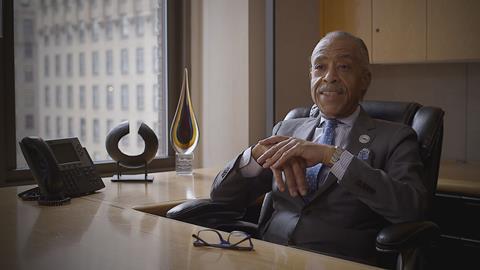 We even had an audience with a resplendent George Clinton, who first met Prince in the late '70s.
Moving memories flowed, as did the tears. In LA, CeeLo Green talked about the joy of seeing Prince perform solo on a piano in Atlanta, breaking down as he remembered meeting him backstage after what turned out to be his final concert.
Once back home, I was excited by the dynamic footage that archive producer Mark Tinkler had sourced from fans who had captured Prince's Rally4Peace and final concerts on their phones.
With some deft editing, we squeezed in Prince rocking out with Kendrick Lamar at Paisley Park; his performance of Purple Rain from his epic Super Bowl half-time show; and his acclaimed guitar solo on While My Guitar Gently Weeps at the Rock and Roll Hall of Fame.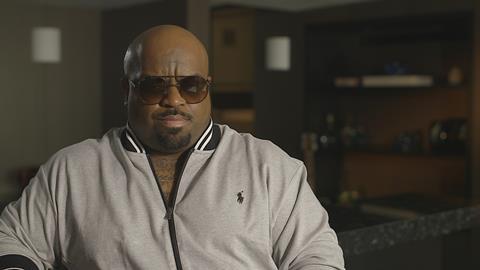 Our documentary may not answer the question of why Prince died; indeed, his heartbroken friends were at a loss to explain it and many were surprised by his painkiller addiction.
But we did uncover a reinvigorated artist with an unbelievable work ethic who was making great music and taking on new challenges right to the end.
PROTECTING PRINCE'S LEGACY

Dan Goldsack - executive producer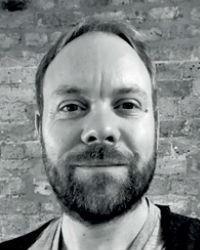 Embarking on a film about Prince carried a lot of responsibility. He was a master of his music and his image, once famously giving up his name to own his career and legacy.
After he died, he could no longer protect that well-guarded myth – so we became custodians of it.
When I joined the project, Adrian had already gained the trust of many of those closest to Prince. They felt the tabloid press had focused too much on the details of his death.
By focusing on his last year, in which he exhibited fierce creative energy, we had an opportunity to hear first-hand testimony from the friends and musicians who were with him during this time.
Since Prince was a global star who jetted around the world on his private plane, the film would have several key locations. We needed to travel to five US cities and, crucially, to Sydney, where Prince launched his first solo tour.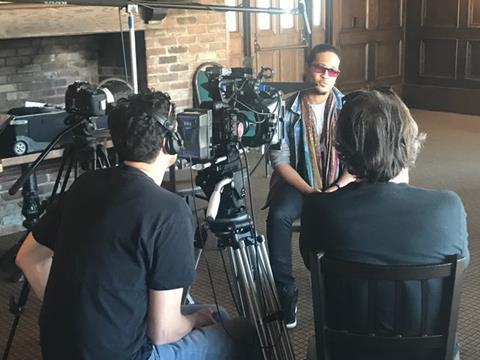 Securing meaningful talking heads never comes easily. We wanted to feature previously unheard voices, not rent-a-tributes.
Co-producer Laura Hartley burned the midnight oil juggling our interviewees' availability from here in the UK. As logistical constraints prevented a trip to Sydney, we enlisted an Australia-based producer friend of Adrian's, Mandy Chang, to direct the interview with Prince's photographer, Justine Walpole.
UNIQUE PERSPECTIVE
Many fans had captured a few seconds of what would turn out to be Prince's final performances. Seeing him through the eyes – and iPhones – of his fans gives the film a unique perspective.
Like pieces in a puzzle, we were able to marry up phone footage from multiple angles to bring to life Prince's Rally4Peace concert and solo dates featuring his final haunting performance of Purple Rain.
Our mantra became: 'We need to do Prince justice'. I hope we have.