Nations and regions boss outlines plans for indie briefings and training academy
Channel 4's regional hubs will "keep London honest" by ensuring communication between the capital and regional commissioners is as strong as it can be, according to nations and regions managing director Sinead Rocks.
Imbuing its Leeds, Bristol and Glasgow offices with C4's culture, launching indie briefings and formalising training academy plans in the spring are among Rocks' immediate priorities.
"Now all the bases are open, it's time to stop talking and start doing," Rocks (pictured above, right, with Sacha Mirzoeff) said at the launch of Bristol's Finzels Reach office. "With Sacha Mirzoeff and Jo Street running the Bristol and Glasgow hubs, we have a strong leadership team in place who share a passion for out-of-London production."
Open-door policy
Rocks plans to orchestrate big events between commissioners and indies, but is wary of C4 not becoming a "dog and pony show" outside of London.
"We have an opportunity to introduce new commissioners and communicate where we are at, what has been working and what hasn't," said Rocks. "We want indies to tell us what they want from us. It may be via [formalised] briefings, but really we want to create a more open-door policy."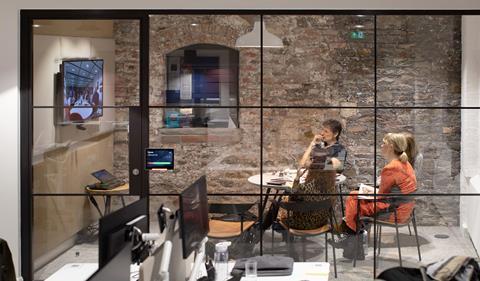 Rocks is also "looking under the bonnet" to see how existing training initiatives can be aligned more with the broadcaster's 4 All the UK priorities.
"We want to work with broadcasters like the BBC and ITV because when it comes to issues like diversity, we are greater than the sum of our parts," said Rocks. "Another key factor is working in partnership with the cities that have put so much work into getting us here – we need to deliver lasting change."
After it emerged that production of Twenty Twenty's First Dates is to be 'lifted and shifted' to Bristol and supersized with a 30-part order, Rocks said the practice could only ever be "one part of the jigsaw" as C4 works towards spending 50% of its main channel originations budget outside of London by 2023.
"It is about creating a mixed economy," said Rocks. "Lifting and shifting acts as a catalyst to widen talent pools and boost the postproduction sector. It can bring new genres to regions – but it is not the answer to our ambitions."
VIEW FROM BRISTOL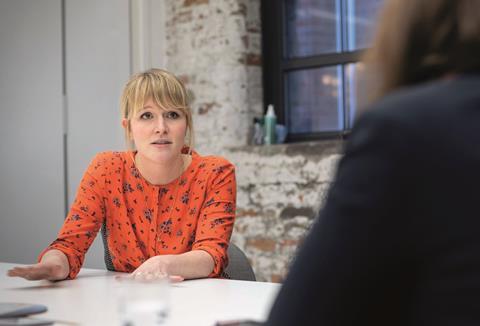 There is a wealth of writers and talent in Bristol and Cardiff, and we want to encourage indies to work with them. We are primarily focused on drama but we are also the point of contact for comedy indies
Gwen Gorst, scripted commissioning editor (maternity cover for Gwawr Lloyd)
I am speaking to indies that have not made TV, but have been focusing on branded content and pop promos. I would love to find the popular factual equivalent of Derry Girls, a voice that could only come from the regions
Daniel Fromm, popular factual commissioning editor
More than 70% of the daytime budget is already being spent outside of London, but we want to make sure it doesn't fall back. As a Bristolian, I want more programming to be made here
Kate Thomas. daytime commissioning editor
Having lived in Bristol for 25 years and made documentaries in the region with Marble Films, head of the Bristol hub Sacha Mirzoeff said his intention is to commission original ideas that are filmed locally.
"There is a huge talent pool here, but it needs reinvigorating," said Mirzoeff, who is also a factual commissioning editor. "We need to empower the workforce and work with new storytellers that fit with C4's ethos."
He highlighted that C4 is one of the "many players" in the city, alongside Netflix and the expanding BBC NHU, which are all intent on hoovering up the best talent.
While London-based commissioners will continue to work with regional indies, Mirzoeff said the Bristol office will offer producers more time to brainstorm and work up ideas before presenting them to departmental heads.
"Being located here allows us to be less formal and check in with indies regularly," said Mirzoeff. "We will work closely with London commissioners and perhaps we will work on one project, while they work on another."
He added that regional indies had previously been distanced from the commissioning process, with crucial decisions made from London.
"This is really changing now," said Mirzoeff. "Heads of department are coming down here more often and engaging more. London-based companies are opening regional bases and there's a real enthusiasm from regional indies to make the most of this opportunity."