Over several months of embedded filming, executive producer Jon Lloyd and producer/director Erica Gornall saw a whole new side to the Gogglebox pair
Steph and Dom: Can Cannabis Save Our Son?
Production company Frieda.tv
Commissioner Emily Jones
TX 9pm, Monday 28 January, Channel 4
Executive producer Jon Lloyd
Producer/director Erica Gornall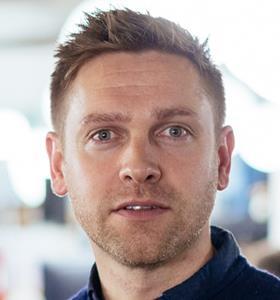 Jon Lloyd
Creative director, Frieda.tv
JUNE 2018
It's 1a.m. and we're still going on the first day of production. We're not filming yet, just eating and drinking. It's how the Parkers are welcoming our director Erica, who they've just met.
There are no taxis to be had deep in the New Forest at this hour, so Erica is going to spend the first night of this production borrowing Steph's silk pyjamas and (at her insistence) sleeping in their house. So far, so Steph and Dom, the unfaltering gregarious hosts.
But the next few months would reveal a very different side to the Parkers.
MAY
Just two weeks earlier, Steph, Dom and I were having dinner, all raging that young Billy Cauldwell had had his life-changing cannabis oil confiscated when he flew back to the UK. That night, Steph and Dom said they had to do something to make a difference.
We'd obviously talked about Max, their 17-year-old son who has severe epilepsy (100 potentially fatal seizures every single day), autism and a learning age of 5, and I knew how fiercely they'd protected him from any publicity. But now, for the first time ever, they felt they must share their family story to help drive a change in the law and help other families get this potentially life-saving medicine. I told them to sleep on it.
They did. Within 48 hours, we'd shot a short, unprepared piece that we planned to post online to raise awareness. But even this was tricky. They didn't want anyone doing the filming except me and it's a long time since I was a (very average) self-shooter. In exchange for beer, my dear old friend, the award-winning doc maker Mark Pizzey, offered to film it and they loved him. Phew.
Mark and I cut it the next day. It was an intense and powerful three-minute film and felt much bigger than we'd planned. The next day, Steph and Dom agreed I could show it to Channel 4.
Fortunately, they immediately saw the potential and the need to start filming ASAP and C4 gave us a brilliantly quick decision. Three days later, we were in production. Amazing. Steph and Dom said they'd only trust Mark and I to make it. Tricky… We both knew we weren't the ones to own this film.
This is where I got lucky. Erica Gornall, who had directed some of my favourite, deeply personal films, by chance had a gap and wanted to do make the film. And now here she was, day one of filming, adorned in Steph's silk pyjamas and already trusted and loved by the whole Parker family.
Over the next few months Erica would live and breathe this unique, heart-breaking and inspiring story, which reveals so much more than we ever thought possible…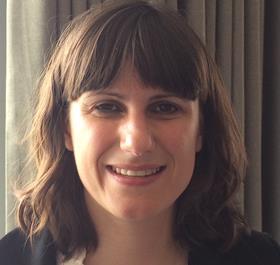 Erica Gornall
Producer/director
I spent several months embedded with Steph, Dom, their 15-year-old daughter Honor and their son Max, to understand the day-to-day reality of what Max goes through as he suffers the multiple seizures that accompany his epilepsy. This was always going to be a tricky, sensitive film for the team and the family to make.
The Parkers gave us unfettered access to every aspect of their home life. They drove themselves to think and talk about stuff they'd never said to anyone, let alone each other. Very quickly, we were uncovering nearly two decades of dashed hopes and ever-present fears. As Steph said early on: "Every morning we've gone in to see our son, not knowing if he'd still be alive."
But they desperately wanted to raise awareness of the agonising reality of epilepsy and to explain why they, and parents like themselves, are demanding the right for medical cannabis to be made available as an option for their child's treatment.
Throughout the months of filming, I not only got to know Steph and Dom, but developed a close relationship with Max. I discovered his love for sport, his kind nature and explosive zest for life, despite the terrible and, at times, distressing seizures.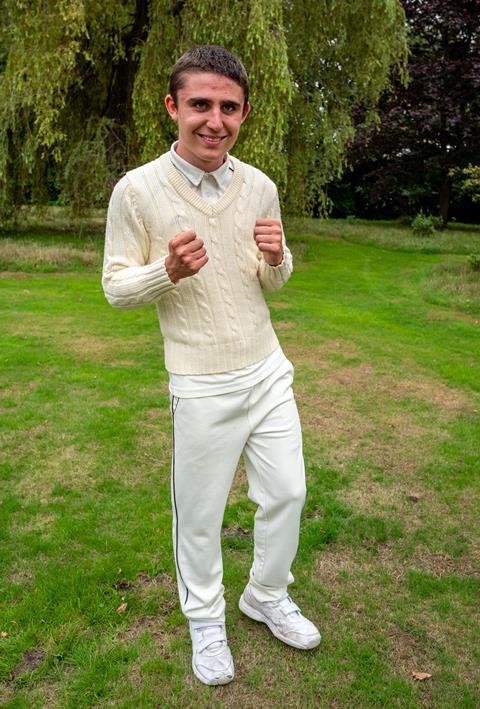 As Max suffers from both epilepsy and autism, I was very mindful of the effect that cameras would have on him. Over a couple of weeks, my assistant producer Charlie and I spent hours of quality time with him every day without cameras, so that he could to get to know and trust us.
At first, he was shy, and, naturally, a little suspicious, so it took a while for him to become acclimatised and wanting to interact with us.
By the end, we had become friends and that he had accepted me and it was so special to share his world. His vocabulary and communication might be limited, but his energy most certainly is not. It was this that we wanted particularly to capture in the film.
Another unique challenge was to get across the complexities of the decisions Steph and Dom were trying to make for Max. There's a never-ending stream of information and opinion on medicinal cannabis and even in the edit, we were constantly working to try to get complex information across to viewers without losing the emotion of the film.
We finished our main filming on the day of Max's 18th birthday party: a milestone for the whole family. There was an atmosphere of hope and optimism that Max could soon be able to try cannabidiol, which might control his increasingly damaging seizures.
Months later, we were back filming an update to try and finish the film. I won't give it away, but the final reaction sums up 18 years of fighting for Max.
If this film gives a glimpse of the dilemmas and challenges facing thousands of UK families, it will have been worth the months of hard work. Not just for us, but for Steph and Dom, who have done the bravest of things: showing the real them behind their masks of laughter in the hope it could save not just Max, but thousands of others too.
Sometimes it really is worth letting the cameras in.