Sally Lindsay and Nigel Havers to undertake contrasting experiences of luxury venues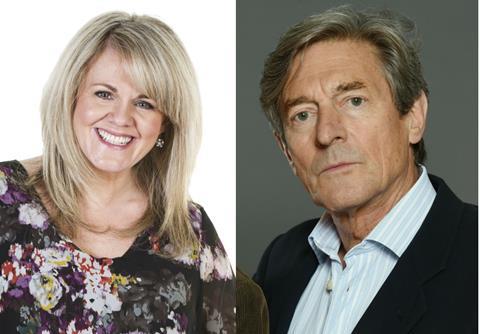 Nigel Havers and Coronation Street's Sally Lindsay are teaming up for a Channel 5 fact-ent format exploring Britain's most luxurious hotels.
In Avalon's 4 x 60-minute series Hotels: Upstairs and Downstairs, the pair will explore a series of hotels from opposing perspectives.
One will check in as a VIP guest and receive full, five-star treatment, while the other steps into the shoes of staff to get a glimpse of what it takes to offer such a superior service.
The 'downstairs' star will work in the laundry room, clean the dining rooms and kitchens and shadow the porters and maintenance teams.
Hotels: Upstairs and Downstairs was ordered by C5 factual commissioning editor Emma Westcott with Avalon's Jamie Isaacs and Tim Quicke exec producing.
Westcott said the show will offer a "sneak peak into the worlds of the super-rich".
She added: "Sally and Nigel provide the perfect partnership to explore both sides to these hotels, the luxurious life of the guests versus the hard work of the staff to meet their every demand."
Avalon's Isaacs described the format as "fun, escapist and informative".