The first secretary and head of creative industries and sports in Beijing discusses how to capture 75m eyeballs.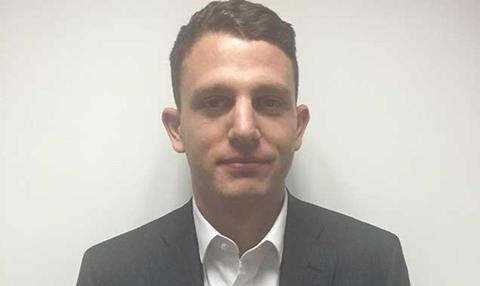 Some landmark Sino-UK deals were signed last month at Lancaster House following President Xi Jinping's state visit.
What role did UKTI play in this?
It was the culmination of a lot of hard work with us facilitating various parties to enable lots of different TV collaborations between UK and Chinese companies. The aim was to build a platform to make it commercially profitable for the British companies to co-produce in China.
This has resulted in deals such as the BBC and Shanghai Media Group's first film co-production – Earth: One Amazing Day, as well as the theatrical release of the new 90minute Sherlock special in China.
ITV also announced that it is bringing Poldark to China through Mammoth Screen [via online video company, LeTV]. At a more regulatory level, there was also the signing of a treaty implementation plan between the BFI and its Chinese equivalent following a film co-production treaty formed earlier this year.
Why do business in China?
Market opportunity – the film market, for example, is on course to take over the US box office as biggest in the world in the next couple of years. US director Jerry Bruckheimer has already spoken recently about China's dominance and how it will over take US in terms of international film production. Everyone has woken up to the huge market opportunities in Chinese Film and TV industry.
How big would the potential audience size be for a hit TV show in China?
The most viewed show China is CTTV's New Year Gala, which regularly attracts 1.3bn people, making it the most watched show on Earth. On a day-to- day basis China's most poplar TV show over the last few years has been the South Korean reality format, Where Are We Going Dad? which involves fathers travelling with their children to rural areas. This show often gets 75m viewers per episode – that's right at the top of the scale. Smaller regional programmes will still get millions of viewers even if they do not make it into the top 50.
Footage from Lion TV's co-pro with CCTV-10, Confucius, was shown at Lancaster House. Is this the kind of content productions should aim for?
This project represents a good balance of UK and Chinese interests. Lion has been working in China for many years, they have expertise in Chinese culture and know how to navigate the Chinese environment. It's not a simple task but their concept was to take Confucius – a well-known figure in China but not that understood internationally - and bring his story to life for an international audience. That's a very different proposition to bringing a reality TV format into China but this is what a lot of the co-production treaties have been aiming towards – content that is able to build a bridge between UK and Chinese cultures.
Reality TV formats are still popular though?
Reality TV, generally featuring celebrities in household or family situations, are very popular. Talent shows are also popular but are probably reaching saturation point – although ITV recently sold Dancing on Ice format to local Chinese producer Huace, which suggests that there are still opportunities.
Any other genres popular with Chinese audiences?
Quality UK dramas are held in high regard – Sherlock and Downton Abbey for example, and Poldark, I'm sure, will do well.
Is there room in the market for UK companies who do not have existing relationships with Chinese companies?
Yes, especially for companies that work in international formats and programme sales. China is looking to create more domestic hits that travel internationally and most Chinese companies don't have this experience of disseminating content and operating internationally. What companies also need is a standout product or content. The Chinese are looking for evidence that your format has been a proven success internationally. What's less attractive is early stage concept –they need evidence of ROI.
Chinese regulation dictates that foreign companies can't operate without a partner – how can UK companies go about finding them?
UKTI can help to identify partners that share similar values and vision for content. We also look to see who is financially in the right position to invest in UK content. It's essential to find the right partner to navigate the Chinese market, as it will be this partner that is going to have to go through the process of getting the right approvals. The UK indie is going to have to trust that the partner has the right connections in government.
UKTI has good connections with SARFT– the ministry in charge of film and TV - which approves law and regulations for the sector so we can help, but it's ultimately those Chinese partners that will do the majority of the navigating.
These partners must be in high demand? Who are the main players?
They are in demand. You can group them in two sectors – traditional broadcasters who are people like CCTV or Hunan and then strong regional players like Zhejiang TV (ZJTV) Jiangsu (JSTV) - satellite TV providers which already produce content with UK, South Korea and the US.
The real investment though is coming from the online players – companies like Tencent, Youku, iQiyi – which, like Netflix, are investing heavily in production themselves. They also tend to be more nimble and forward-looking than the regional broadcasters who are trying to catch up with streaming services of their own.
How big is the online TV market in China?
Last year saw a 40 per cent increase in TV exports to China - that's the highest increase globally – and lots of those deals comprised of these newer players in the market.
Chinese consumers will watch TV and film on mobile and tablet more than people in UK and US and therefore these companies are becoming more popular. Online TV companies are extremely well financed because it is a fashionable sector and there's a lot of competition within it and so the funding is there. There's going to be some consolidation in this sector though - we're starting to see it already: the world's biggest ecommerce player Alibaba recently bought Youku. Once that consolidation has settled down you'll probably have a more easily profitable market.
How can the China-Britain Business Council (CBBC) help British companies?
The UKTI provides high-level networking, government lobbying and assistance with co-production partnerships, and then we channel individual business requirements via our delivery partner, CBBC. The CBBC deals with individual company enquiries and can provide overseas market intelligence services. The Council also provide us with research projects, depending on our requirements.
Are there pots of finance available to foreign producers looking to do business in China?
Chinese companies are being incentivised to go global and invest in UK or other content. At the Lancaster House event last month a film fund was launched between several European venture capitalists and Chinese cultural organisations to the tune of £50m – the plan is to increase this sum over five years through collaborations with UK and Chinese partners.
Chinese companies such as Hunan TV and FOSUN (an international conglomerate) are also investing heavily in film slates such as Lionsgate and in new Hollywood studios like Studio 8. In short there are all kinds of pots of money out there but you need to identify which partner is appropriate for your project.