Comedy is about saying the unsayable but in a fast-changing landscape it's hard to know what is acceptable, says #CancelKarenDunbar director Anne-Claire Pilley
Specky Productions wrestled with what you can and can't show in comedy for our BBC Scotland doc #CancelKarenDunbar.
Ultimately a film about the boundaries of offence in comedy is impossible to make without showing what has crossed them.
That's why, from Fawlty Towers' use of the n-word to Little Britain's blackface, we included some offensive comedy from the past to open up the debate around cancel culture.
#CancelKarenDunbar's was the longest compliance form I've ever written: 10 f-words, a c-word, discriminatory language from old comedies including the w-word, two n-words, a p-word, three j-words and the use of blackface. Over 50 events in total.
Yet none of it was bleeped or blurred. Because, as BBC Scotland comedy commissioning editor Gavin Smith explained, in a documentary about the boundaries of offence, if you bleep one potentially offensive thing, shouldn't you really be bleeping all of it? And then, how do you make a judgement call on what you've seen? How do you react as a viewer and examine the debate around what is and isn't offensive and acceptable to show?
As well as the freedom to broadcast unbleeped, the BBC allowed us access to Television and Media Operations (TMO): the little-known BBC team, who flag any offensive content from old shows before they are repeated.
"I guess if you are used to being criticised by the media for seemingly pandering to 'woke snowflakes' you may get fired up enough to put your homework on display"
In the bowels of TVC, they showed the presenter, comedian (and Scottish national treasure) Karen Dunbar, some of the sketches they'd cut out of repeats of Fawlty Towers, Porridge, as well as from Karen's own back-catalogue: Chewin' the Fat and The Karen Dunbar Show.
So why did the BBC open their doors so wide? I guess if you are used to being criticised by the media for seemingly pandering to 'woke snowflakes' you may get fired up enough to put your homework on display.
You may also want to make the case, as (now former) head of BBC comedy, Shane Allen did in his interview with Karen, that the guiding editorial principle isn't to "censor for snowflakes", but that "no-one has the right not to be offended". And that the BBC will only really take out bits from comedies when they feel a big red line has been crossed i.e., when the sketch causes 'unjustifiable offence'.
Whatever their motivation, as a documentary filmmaker, it was exciting to be allowed this level of access to the inner workings of the BBC.
Focus groups
One of the most interesting revelations however, took place outside the BBC's auspices. Karen showed some of her (as yet unexcised) old sketches to a focus group of LGBTQIA+ Gen Zders.
In one sketch, she plays a straight woman who has started dating girls. In it she boasts to her pal that she's 'had enough of men' and after being with 'Kate' she 'wouldn't date another man in my life'. Cut to 'Kate' coming into view… and the punchline: 'Kate' is in fact a man dressed as a woman.
This sketch visibly upset the audience. One young trans man's eyes welled up as he explained that growing up, he'd watched his parents laughing at comedy shows where trans people were the butt of the joke. And that had compounded his feeling that he 'wasn't right'.
When that sketch was written 15 years ago, the point had been to make fun of a man so desperate to sleep with a woman that he'd dress up as one. It wasn't seen by the writers as a 'trans joke', and by the standards of a lot of noughties' comedy, it was pretty tame.
But intent and effect are two very different things. And its effect today meant that it most probably would be flagged by the TMO were it ever scheduled for repeat again.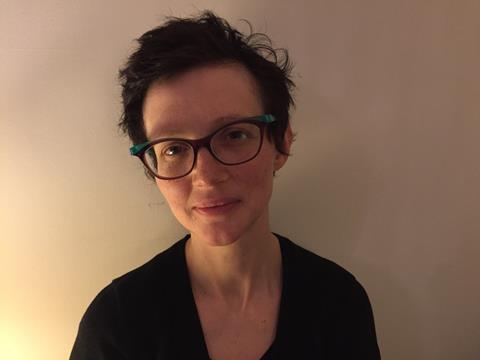 Comedy is supposed to be about saying the unsayable. But it is so hard, in this fast-changing landscape where public attitudes are undergoing such seismic shifts, to know what still can be said.
So in its 'unjustifiable offence' red line, where the expectation isn't so much that you shouldn't cause offence, but that the offence where it exists must be 'justifiable', maybe the BBC isn't so far off the mark after all?
Scottish Bafta-winning director Anne-Claire Pilley is the managing director of Specky Productions. #CancelKarenDunbar is on the BBC Scotland channel on Thursday 24 February at 10.00pm and on BBC iPlayer