As ITV2's comedy launches, actor Hamza Jeetoa recalls the novelty of auditioning for a show with two British Asian lead characters whose ethnicity isn't part of the story
Production company Noho Film and Television
Commissioner Sasha Breslau (ITV2)
Length 6 x 30 minutes
TX 10pm, Tuesday 8 October, ITV2
Executive producers Robert Wulff-Cochrane; Camilla Campbell
Director Adam Miller
Producer Matthew Mulot
Writers Adam Miller; Will Hartley; Liz Doran
Post house The Farm
Programme summary When the zombie apocalypse is unleashed in Birmingham, sisters Kat and Jo, together with unlikely travel companions Sunny and Amar, have to flee for their lives… by canal boat.
Hamza Jeetooa, Actor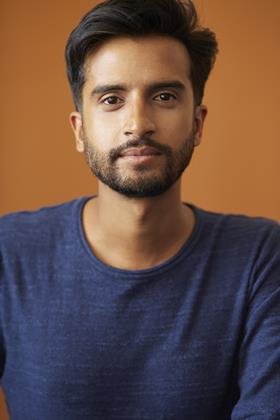 Dread. Excitement, Fear. Hysteria. No, not zombies approaching, but the feelings most actors get when an audition email pings into their inbox.
In came an email titled: 'Zomboat! 6 x 30 min eps for ITV2/Hulu.' Very cool. I read further: "Zomboat! is a new comedy/horror from the producers and director of The Windsors." It would be a UK-US co-production – exciting.
I scrolled on looking for the character breakdowns expecting to see, 'Nice guest role in one ep' or, 'Nice recurring role', but instead were the words: "Two sisters, Jo and Kat, join forces with best mates Amar and Sunny to fight a zombie apocalypse on the mean streets – and canals – of Birmingham."
My agent had put me up for the lead role of Sunny, and I was to send a self-tape audition for a character who is British Asian, in his mid-20s, sarcastic, lazy and cynical. I read about Amar – Sunny's best mate, also British Asian. He is "muscular, friendly and upbeat".
"I'm about to be auditioning for a role written as British Asian, and what's more there are two British Asian lead characters out of four leads"
I read the whole email again. I'm about to be auditioning for a role written as British Asian, and what's more there are two British Asian lead characters out of four lead characters.
Quick maths: that's half the lead cast, and this isn't a show centred on being Asian. They are just two best mates escaping a zombie apocalypse. I had never come across a project like this before.
The next day, I went about the glamorous process of the self-tape audition. Boxes were moved out of the way, I positioned my giant gold reflector, adjusted my chair, placed the tripod opposite with the camera (my mobile phone) on top and checked my medium close-up framing.
I had my nice smart-casual self-tape shirt on and pyjama bottoms for comfort. Fortunately, a full-body ident was not required. Somewhere between 30 to 300 takes later, I had passable options for the two audition scenes – check my Instagram for a great bloopers reel.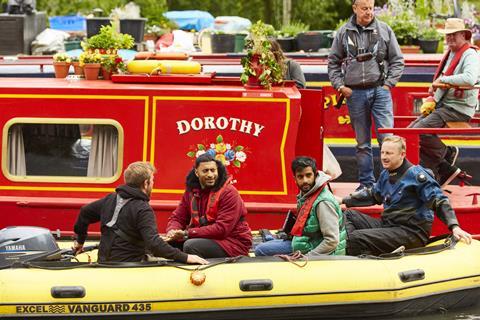 The takes landed me a recall with the casting director, producer and writer/ director. I learned my lines and worked on the scenes just enough so that I felt I could be directed in the room without being thrown. The recall was a blur but later that week I was asked to come in for a 'chemistry read'.
I walked into said test to be met by the same team and a charming British Asian actor called Ryan McKen reading for the part of Amar.
He complimented my new trainers – I had waited for a special occasion to wear them – and we got stuck in. Afterwards, I remember walking through Leicester Square pumped with adrenaline, my mind going over everything I did and what I could have done better, but I felt very contented.
Drawing from experience
Amar and Sunny's relationship reminded me of my own with British Asian friends I grew up with – quick-fire dialogue filled with teasing, sarcasm and endearment. This is a side of myself I was able to bring, and regardless of what outcome awaited me, it was very satisfying to experience playing those scenes with another British Asian actor.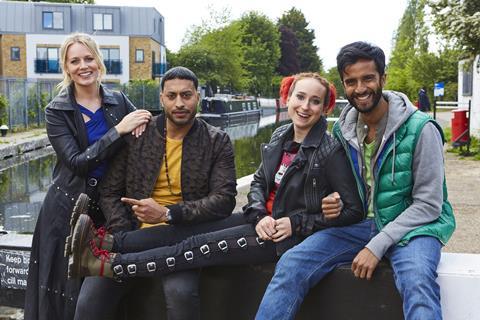 A couple more recalls later, I was lucky enough to be cast as Sunny. Ryan was Amar.
In the two months of shooting that followed, Sunny and Amar, along with the kick-ass female leads, Kat and Jo, played by Cara Theobold and Leah Brotherhead, were brought to life.
They go on a big adventure fleeing zombies, running around Birmingham, driving a narrowboat and somehow sorting out their issues with one another. They deal with big themes such as friendship, sisterhood and death. Amar and Sunny are in this world and they aren't tokenistic.
In a brilliant blog post on Netflix's comedy Master Of None, British Asian writer Vinay Patel breaks down the evolution of diversity on screen using a four-stage model – each level placing more emphasis and nuance on the cultural roots of a character from an ethnic background.
By the third stage, Patel argues, an actor's ethnicity and background won't affect the plot in any way if they are the lead, while the fourth stage means those elements of the character's personality inflect the story and their world but don't dominate the narrative, context and broader themes of the show.
I believe Zomboat! sits in a great space between stages three and four, with scope to delve further into four – though maybe it's a bit too early to start campaigning for a second season just yet. In the meantime, I'm proud to have had the opportunity to play a character that a wider audience, not just British Asians, will be able to relate to.
TOP TIPS FOR A ZOMBIE SHOOT WITH A DIFFERENCE
Adam Miller, writer/director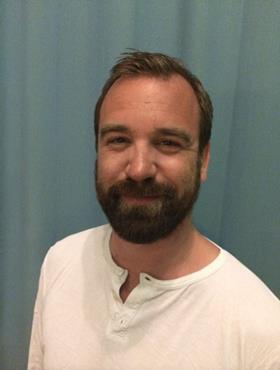 Every show has its challenges, but the challenges of Zomboat! were laid out in its title.
For those of you who haven't made a zombie show on a narrow boat on the Grand Union Canal, here are a couple of tips: zombie make-up takes a while, no matter how amazing your team is, but if you've also decided, in your great wisdom, that they need scary contact lenses, then factor in a few extra complications – from half-hour breaks to the fact that lenses make it hard to see (on the edge of a watercourse) to the need for a hygienic environment to insert them.
The southern end of the Grand Union is not, unsurprisingly, a hygienic environment. This was a fact hammered home one morning when we shared the bank with a pile of human faeces, a rat the size of a Jack Russell and, confusingly, a carrier bag full of raw meat. In hindsight, the latter probably explains the former.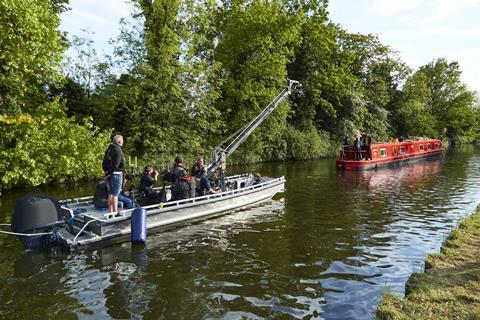 Then there's the boat. Imagine that you wish to shoot a scene on a moving barge. Now imagine you want to do this in more than a single shot, or indeed take. Well, if you want to reset and go again, then the boat has to reset and go again. When that boat's a 69ft steel barge that's too long to actually turn around on a canal, that's an issue.
MOVING THE BOAT
Fortunately for us, there was a whole department to deal with this: the boat team. I have no idea what we would have done without them – they were unbelievably hard-working, moving the boats and swimming in the cat corpse-infested waters, and keeping us safe and ticking without complaint.
Oh, and here's one last tip. If you're shooting with artists sporting utterly convincing bite wounds, missing limbs and horror eyes, don't do it on a bridge you had no idea was also the route a primary school takes to class. Just saying.