Evolutions was named as the UK's best television facility at last night's Conch sound awards, fighting off competition from Films at 59 and Ascent 142 to win the coveted title.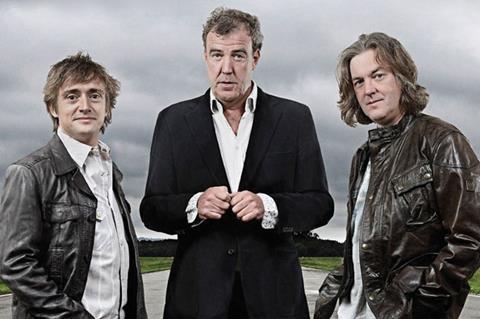 The London post house was also victorious in the TV Entertainment category for its audio work on the BBC's Top Gear, the third year in a row that it has won that award.
It was also a successful night for Soho's Molinare which won Best Film Facility and also collected a Conch in the documentary feature category for Man on Wire.
The award for the best commercial facility went to Angell Sound.
Lipsync's Paul Cotterell was rewarded for his efforts on The Red Riding Trilogy with the best TV Dubbing Mixer gong while Ben Norrington was named best TV sound editor for Law and Order UK and Spooks.
Sumner's Emily Nuttall was crowned Best Newcomer. The Fellowship was awarded to the renowned music recordist Keith Grant.
The Conch Sound Awards honours projects, people and facilities from the Commercial, Film and TV industries. The ceremony took place on 22 September at King's Place, London.
Full list of winners
The Fellowship Award: Keith Grant
Newcomer: Emily Nuttall, Sumners
Unsung Heroes: *Andy Picton & Trevor Griffin, The Pinewood Studios Group
TV Sound Editor of the Year (Sponsored by SADiE): Ben Norrington
TV Dubbing Mixer of the Year (Sponsored by Avid): Paul Cotterell, LipSync
Audio on TV Entertainment (Sponsored by De Wolfe Music Ltd):Top Gear, Evolutions
Audio on TV/Film Documentary: Man on Wire, Molinare
Audio on TV Drama (Sponsored by Whitemark): Doctor Who, Bang Post Production
Film Soundtrack of the Year under £10m (Sponsored by Munro Acoustics): Slumdog Millionaire
Film Soundtrack of the Year Over £10m (Sponsored by UK Film Council)Quantum of Solace
Production Sound Mixer of the Year (Sponsored by AMPS): Simon Hayes
Film Sound Editor (Sponsored by Goldcrest): Eddy Joseph
Film Re-Recording Mixer (Sponsored by Euphonix): Mike Prestwood Smith
Best Foley project (Sponsored by Allan, Chapman & James): Quantum of Solace, Soundelux
Commercial of the Year (Sponsored by Film London): Hovis 'Go On Lad', Wave
TV Facility (Sponsored by Scrub): Evolutions
Commercial Facility (Sponsored by Hub +): Angell Sound
Film Facility (Sponsored by Hireworks): Molinare