Post house creates large-scale facility within its client's Primrose Hill offices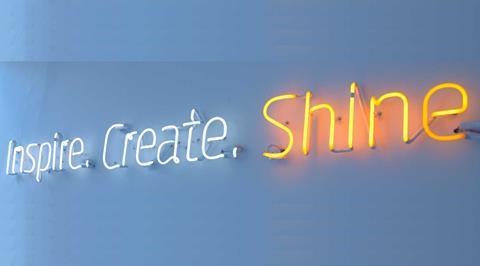 Evolutions is opening a 20-seat Avid editing facility inside Shine TV's Gloucester Avenue, Primrose Hill offices.
The 4,000 square foot Evolutions-branded space will operate within Shine's building and be home to a wide range of Shine TV productions, including Sky One's new entertainment show Loot and Channel 4's Hunted and The Island.
Evolutions has invested around £750,000 in creating the facility, which includes a purpose-built machine room and client breakout areas, in addition to the 20 cutting rooms.
The facility mirrors the look and feel of Evolutions' Soho facilities, providing Shine TV with "a Soho style serviced facility in their building," Evolutions' managing director Simon Kanjee told Broadcast.
The post house includes space and edit rooms previously used by Shine TV production company Princess Productions, which closed at the end of last year. Kanjee said Evolutions completely overhauled and refreshed these in-house facilities to create a Soho look and feel.
"Princess had around half the number of suites compared to what we have there now. All the existing space has been revamped and refurbished and turned into Evolutions suites."
"We've taken down walls, soundproofed all the rooms, put down new carpeting and fully adapted all the rooms into a proper facility," added Kanjee.
Evolutions has previously created pop-up post houses in client offices, including at RDF Television, for specific projects, but this is the first time it has created a permanent Evolutions-branded post facility in-house at a production company.
The facility at Shine TV will be connected by 'dark fibre' to Evolutions in Soho, enabling media ingest and media management to be remotely handed by Evolutions' edit support team. It also enables final picture and audio post to be carried out by Evolutions' creative team in its offices in Berwick Street and Sheraton Street.
The Shine TV facility was designed by Evolutions technical director Owen Tyler. Six Evolutions staff will be based there.
"The building will be very busy come the middle of June, and any overflow work will come to Evolutions in Soho," said Kanjee. "We're providing Soho services, project management and creative talent in their office. There will be Evolutions runners, operations and bookings there, all supported by Evolutions staff in Soho."
Alan Williams, Shine TV's director of production said the production giant is bringing "Soho post production service levels and expertise under our roof here. We are very happy to be able to provide our productions with the best level of post support within our own offices."
The facility will open on Tuesday 8 May.