Epidemic is challenging normal business practices in many ways
Where to start? There's so much to take in as the coronavirus epidemic gathers pace, and it's hard to imagine what life is like in Italy, where a nation of 60 million people, broadly in line with the UK, is on lockdown.
I've been chuckling at people panic-buying loo roll (and it still seems a bit silly), but the truth is that everyone, and by proxy the TV industry, is being asked to think the unthinkable at the moment.
Major UK sports events could come under threat as they have in Europe, where Serie A has been halted in Italy and a Champions League game in Barcelona next week is set to be played behind closed doors.
At a DCMS meeting at the start of the week, sports broadcasters were asked to go away and work out the financial cost of blocking feeds to pubs (where people might gather to watch games if locked out of stadiums), according to BBC News.
The idea of asking pay-TV companies to offer coverage free-to-air so people could watch at home was also raised at the meeting.
When those types of scenarios are being discussed, it's clear that all bets are off. ITV has already flagged that ad revenues will be down as travel-related clients slash spending, and there is a growing question mark over Euro 2020.
ITV would expect to generate huge advertising revenues against the tournament, and if it were undermined – or even cancelled – it would be very significant for the commercial broadcaster.
Additionally, the insurance implications of coronavirus are not clear for TV production, and any issues could have a disproportionate impact on smaller companies less able to protect themselves from the fallout.
"It may not be business as usual in the coming weeks and months, but the principles of being nimble and proactive should hold firm"
It's easy to believe 'business as usual' is the best way forward but harder to implement – just ask those distributors and producers that were hoping to generate significant revenues from Mip TV at the end of the month.
All this feels very downbeat, so at the risk of sounding inappropriately flippant, let's hope TV viewing at least gets a boost.
Viewing tends to rise during recessions or economic downturns, and broadcasters may see improved ratings performance if people take the decision (or are compelled) to stay indoors en masse. That should encourage the industry to stay as positive as possible while simultaneously trying to be nimble and proactive.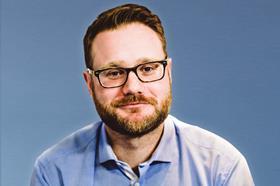 Broadcast's Indie Survey 2020 is published this week and paints a picture of a production sector that is continually evolving and pushing creative and commercial boundaries. It may not be a case of business as usual in the coming weeks and months, but those principles should hold firm.
Chris Curtis is the editor in chief of Broadcast