Lib Dem Jamie Stone secures support of more than 170 MPs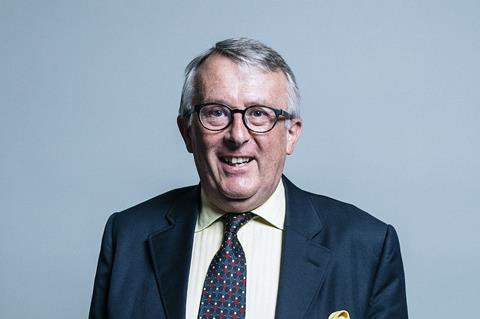 An All Party Parliamentary Group (APPG) for the 3 million freelancers, limited companies, new starters and those denied furlough that have been excluded from government support has been speedily set up and is meeting this morning (7 July).
The ExcludedUK APPG, which is being led by Liberal Democrat MP Jamie Stone, has attracted the backing of more than 100 MPs from across the political spectrum, including Lib Dem leadership hopefuls Ed Davey and Layla Moran, Labour's Rebecca Long-Bailey and Conservative Andrew Mitchell.
Its aim is to represent the freelancers who have fallen through the cracks of the government's Coronavirus Job Retention Scheme and Self Employed Income Support Scheme, many of whom work in the screen industries.
The APPG meeting precedes an Estimates Day debate, which will discuss the issues identified in the recent Economic Impact of Coronavirus: Gaps in Support report from the Treasury Committee.
Led by committee chair Mel Stride, this report proposed several ways for the government to establish systems of support for the excluded freelancers.
The pressure is being ramped up as excluded freelancers await chancellor Rishi Sunak's Wednesday mini-budget, which many are seeing as the last chance saloon for financial support.
Writing in Politics Home today, Stone said he is trying to drum up as much support as possible to "force the chancellor into a U-turn".
"Like the rest of us, these people [excluded freelancers] pay their taxes to Her Majesty and work damn hard," he added.
"They expected that when the rainy day came that the government would be there to support them.
"And yet, the Tory government in Westminster – the so-called party of business and entrepreneurship, the party of 'hard-working families' as David Cameron used to say – abandoned them."