Financial support to be offered to public service workers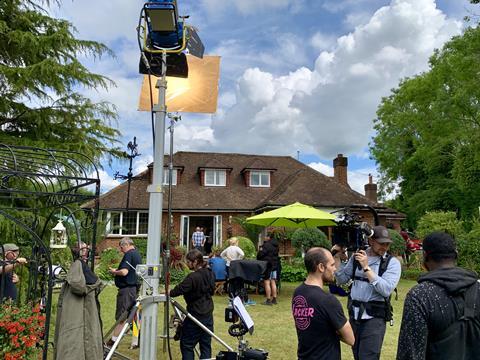 The BBC is to provide financial support to 650 public service freelancers who have been missing out on government support schemes.
The corporation has previously insisted it is unable to use the government's Coronavirus Job Retention Scheme (JRS) to help these freelancers, who are engaged via short-term PAYE contracts and have fallen through the cracks between that scheme and the Self-Employed Income Support Scheme.
It has instead reached a settlement whereby some of those who have worked for the BBC over the past year but had zero or reduced work during lockdown will receive their average earnings for March, April and May, with payments capped at £2,500 per month – mirroring the JRS.
The National Union of Journalists welcomed the move as the BBC "finally listening to the freelance community", although national broadcasting organiser Paul Seigert estimated there are around 3000 BBC freelancers in this position, meaning that only one-in-five will receive support.
These freelancers will therefore be waiting nervously as the BBC prepares to contact them over the coming days.
Seigert called on the government to step in and provide funding, or risk "yet another drain on the BBC's finances".
Freelancer furlough
While commercial arm BBC Studios re-hired then furloughed hundreds of PAYE freelancers, the BBC said it is unable to place PAYE freelancers on the government's furlough scheme following advice that it couldn't be used for those being paid via public service funds.
This was challenged by a report from a leading employment lawyer in mid-June, when the JRS closed for new entrants.
Andrew Allen QC's report suggested the BBC's position was incorrect and that the furlough scheme, which is now closed to new entrants, was only ineligible to those public sector workers who "could provide essential public services or contribute to the response to the coronavirus outbreak".
A group of these freelancers has been repeatedly lobbying the BBC to do more to provide financial support, having contacted both director general Tony Hall and chancellor Rishi Sunak about the matter.
A BBC spokesman said helping out the 650 is the "right thing to do".
"The BBC has been hugely sympathetic to the situation of PAYE freelancers who make a significant and valuable contribution to the BBC's output," he added.
"We have retrospectively reviewed the impact on Covid-19 on a small group of regularly engaged PAYE freelancers in the public service."
Thousands more of the TV industry's freelance community are still going without support and an All Party Parliamentary Group has recently been formed to represent them, along with millions of others operating in other sectors.
The group, which is led by Lib Dem MP Jamie Stone and includes shadow culture minister Tracy Brabin, is seeking a meeting with Sunak and is in the process of finalising an open letter to the chancellor.