Last ditch attempt from Caroline Lucas for support unlikely to pay dividends
MPs have delivered impassioned pleas on behalf of freelancers falling through the cracks of support schemes but the government seems unlikely to budge.
Green Party leader Caroline Lucas led yesterday's House of Commons debate about the circa-3m self-employed workers who have been ineligible for both the Coronavirus Job Retention Scheme (JRS) and Self Employed Income Support Scheme (SEISS), many thousands of whom work in the television industry.
Freelancers who pay themselves with company dividends have been unable to get support, as have those paid via short-term PAYE contracts and those who earned profits of more than £50,000 for the previous tax year - a ceiling that doesn't exist for the JRS.
Freelancers who are engaged by the public service divisions in the BBC have also struggled to access support.
"The government scheme penalises a wide range of people," said Lucas.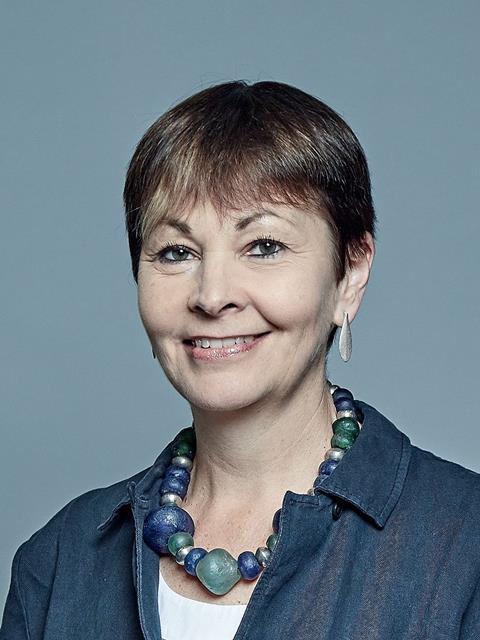 "I am sure all members of the House know this, although, frankly, I am less sure that Treasury ministers know."
She cited an exchange between shadow culture minster Tracy Brabin and Rishi Sunak earlier this week, during which the chancellor asserted that the only group of people excluded is those earning more than £50,000.
"I am not sure whether the chancellor just does not understand his own scheme or whether he was deliberately being economical with the truth," added Lucas.
She was backed by a plethora of mostly-Labour MPs including Brabin, who called for a widening and back-dating of the schemes to cover for more self-employed people.
Lucas decried the endless meeting requests that have been denied by the Treasury, flagging the work of campaign groups such as ExcludedUK and ForgottenPAYE who have sent "copious correspondence to the chancellor, detailing the groups who are not eligible for income support".
Scheme restrictions
But speaking for the government, treasury minister Kemi Badenoch indicated the scheme is extremely unlikely to be widened, stating only that she would "endeavour to make sure that ExcludedUK and ForgottenPAYE receive a ministerial response to their letters".
Badenoch detailed a number of reasons as to why the scheme couldn't be opened up to those 3m that have missed out on support.
She went on to say: "The chancellor has acknowledged that the government has not been able to support everyone and we have been clear from the beginning that delivering the scheme for the self-employed is very difficult in the time available.
"They are a very diverse and wide mix of people, with a diverse mix of turnover and profits and monthly and annual variations, even in normal times."
The issue has led to a growing sea-change in the UK TV industry's freelancer landscape.
A survey from freelance collective Viva La PD in June found almost one-in-10 had already either left or taken active steps to leave the industry.
Broadcasting union Bectu head Philippa Childs described the goverrnment's position as "intransient".
"Rather than burying their heads in the sand over the recession and continuing downturn in the sector, ministers must act to help," she demanded.