Study of coronavirus impact seeks to help those falling through the cracks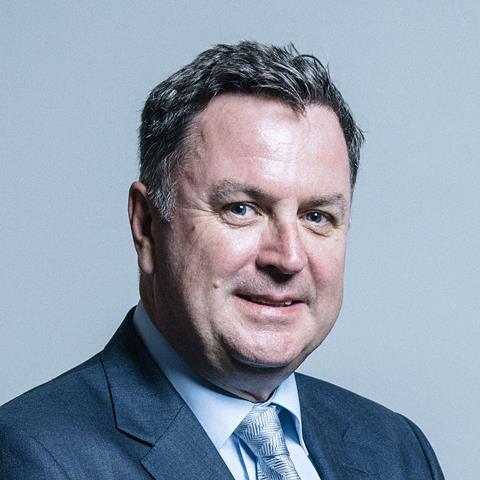 The Treasury Committee has proposed ways for the government to "establish systems of support" to the hundreds of thousands of freelancers currently missing out on financial help.
The Committee's Economic Impact of Coronavirus: Gaps in Support report cited several ways in which the government could help those falling through the cracks, many of whom work in the creative industries. Broadcasting union Bectu is among the contributors to the report's recent evidence-gathering.
Most relevant to the TV sector are freelancers engaged via short-term PAYE contracts, thousands of whom are ineligible for both the government's Job Retention Scheme (JRS) and Self-Employed Income Support Scheme (SEISS).
The committee, which is chaired by Mel Stride (pictured), called on the government to immediately establish "a system of support which ensures that this group of people can access financial support during the crisis".
It said this support should equate to 80% of that person's average monthly income earned in the first 11 months of 2019/20 – equivalent to the terms of the SEISS.
While the government has frequently flagged "fraud risk" as a reason why it is difficult to provide support to these people, the broadcasters and Pact united to submit a proposal recently for how they could be helped - using PAYE and tax records to establish eligibility.
Broadcast understands, however, that the plan had little take-up.
The JRS closed for new entrants last week so any alteration from the government would have to bypass the scheme.
The committee said the government should extend eligibility criteria to all new starters missing out on support by potentially extending the scheme's cut-off date to 31 March.
'Tackle the cliff edge'
Citing evidence from Bectu, the 30-page document also called on the government to "tackle the cliff edge" created by the £50,000-per-year cap on applicants, which would bring the SEISS in line with the JRS.
When announcing the SEISS, chancellor Rishi Sunak said the cap was being brought in as the average income of those who earned more than £50,000 in 2018/19 was above £200,000, and "it is not right to give money to individuals with higher average incomes who are more likely to have access to savings and other resources".
Bectu said this £200,000 figure is skewed by a "small number of very high earners" and flagged how the threshold is "difficult to justify when there is no equivalent in the JRS".
The committee report also called on the government to find "practical solutions" to help limited company directors who pay themselves via dividends, another group that is missing out.
"While we acknowledge that protection against fraud needs to be a key consideration in policy design, hundreds of thousands of individuals are suffering financial hardship through no fault of their own," it concluded.
"The government must adapt its existing schemes or develop new support mechanisms to help these people."
"Failure to act is a choice rather than a problem that hasn't been solved," said Bectu head Philippa Childs. "As the report makes clear, Bectu has provided the Treasury with workable solutions to this problem."