Reshuffling and rebranding exercise includes the introduction of sponsorship and advertising on the DAZN platform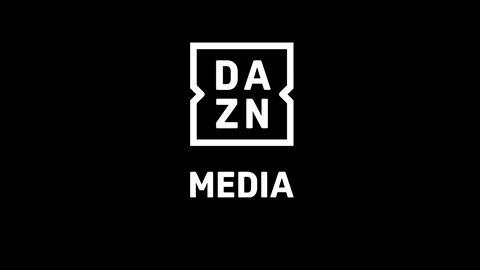 DAZN Group has re-named Perform Media (one of its divisions) to DAZN Media and expanded the division's remit to include sponsorship and advertising opportunities on the DAZN platform, alongside its responsibilities for global media partnerships.
DAZN Media is currently working with brands including VW, Tipico, bwin and Krombacher to introduce brand advertising ahead of a full rollout later this year.
The re-branding of Perform Media follows previous brand changes at DAZN/Perform in September last year, when the Perform Group rebranded to the DAZN Group.
The divisions of DAZN Group are now DAZN Media, DAZN (the consumer sports streaming service) and Perform.
Alongside the rebranding of Perform Media to DAZN Media, DAZN Group has also rebranded its sports VOD player ePlayer to DAZN Player. The DAZN Player combines sports content from DAZN, rights holders and news agencies and is distributed across publisher sites including Mail Online, MSN, Mundo Deportivo and La Republica.
For daily broadcast sports stories, covering sport production, distribution and tech innovation, visit Broadcast Sport and bookmark the Broadcast Sport homepage, http://www.broadcastnow.co.uk/sport
Furthermore, it has announced a new service called DAZN+. The company says DAZN+ "aggregates the reach from owned media platforms including Goal, Sporting News and DAZN Player (formerly ePlayer), social channels, influencers, talent, rights and in-stadia to offer brands a data-driven platform to engage with fans."
James Rushton, chief revenue officer at DAZN Group, said: "This is another watershed moment for DAZN as we mobilise the combined strength of our brands, products, editorial and video content together with data-led insights to build a new and innovative way for advertisers to associate with sport and fans at a local and global level. We're looking at everything from unique formats, to branded content and sponsorship that deliver value for brands and enable us to continue to invest in premium content and the latest technology that takes fans closer to sport they love for an affordable price."
Stefano D'Anna, EVP Media, DAZN Media, added: "We are in a position to change the way brands engage with sports fans. With the introduction of media placements on DAZN, we are providing brands with the impact of TV, complemented by the targeting and insights of digital. Add in DAZN+ and we can reach fans across any platform with personalised communications that are relevant and engaging."