Sports giant consolidates to two brands as part of a major rebranding exercise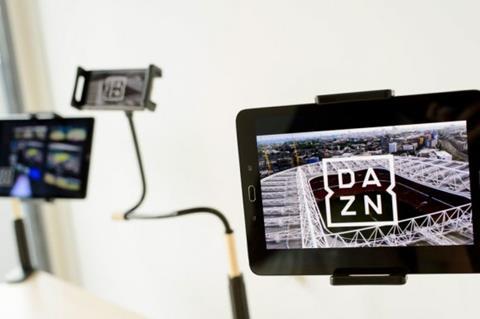 Sports media company Perform Group has rebranded to DAZN Group as part of a move to consolidate its brands, which will now simply consist of DAZN and Perform Content.
DAZN is the consumer-facing division, including the live and on-demand sports streaming service DAZN and a series of well-known sports websites, including Goal.com, SportingNews, and Spox.com.
A proportion of the content on DAZN's sports websites will be focused on driving traffic to DAZN.
Meanwhile, Perform Content will focus on the group's B2B activities – providing sports data, news and video to broadcasters, digital companies and sports books. Its products include Opta, Watch & Bet, and RunningBall.
DAZN and Perform Content will "collaborate closely" – DAZN will use Perform Content data to power its products and Perform Content will "leverage and add value to global rights acquired by DAZN."
The two brands will have their own leadership teams but report into one board, chaired by John Skipper. He said: "We have two enormous growth opportunities, but they are distinct from each other. Consequently, we are re-organising to create dedicated management and standalone teams each with a clear and focused agenda and mission. We have an incredible opportunity to exploit significant shifts in sports media to drive great products to sports fans and create a company with ever more influence on the new sports media universe".