Company's US$127m purchase will enhance Deltatre's user experience and OTT capabilities and give it a greater reach in Asia and South Pacific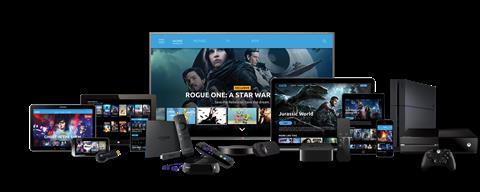 Global sports tech company Deltatre has acquired OTT specialist Massive Interactive for US$127m. The company says the acquisition gives it deeper operations in Asia and the South Pacific and expands Deltatre into the entertainment industry.
Another big driver for the acquisition is Deltatre being able to enhance its end-user experience through Massive's well-liked user interface and audience engagement technology (pictured above).
Massive's user experience management console, 'Massive AXIS' is utilised in OTT streaming services from BBC Worldwide, Bell Media, Channel 5, Telecine and Sony Pictures.
Meanwhile, Deltatre's own OTT platform 'Amplify' is used for ATP's Tennis TV, NFL Game Pass Europe, Juventus Pass and FINA TV.
Massive will operate as a division of Deltatre, which has 18 offices worldwide, and around 1,000 full-time staff.
Deltatre co-founder and CEO Giampiero Rinaudo, said: "This shift to OTT is accelerating throughout the world, and the ability to customise individual viewing experiences and create genuine consumer engagement is vital. Massive's next-generation user interface and audience engagement software are proven to drive average revenue per user."
Massive Co-Founder, and CEO Ron Downey, added: "Deltatre is one of the most prominent and experienced technology companies in the world of live sport and therefore the ideal partner to help accelerate our global growth strategy. The integration of Massive AXIS with Deltatre's robust product portfolio will combine to offer our customers a highly scalable, quick-to-market solution that drives engagement and increases the profitability of over-the-top video services."