The Deluxe Entertainment Services Group (DESG) is planning to move out of Soho by consolidating its 13 disparate London buildings into two large purpose-designed super-facilities.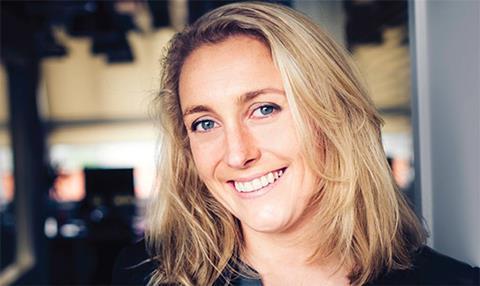 The transition will kick off next week when Deluxe Media Audio (formerly SynxSpeed) moves from Denham in Buckinghamshire to a new facility built on a 54,000 sq ft site in Perivale, West London.
At the same time, the US-owned group is close to securing another "very large space" in central London, away from Soho.
Decisions are yet to be made about its remaining businesses: Company 3, Deluxe Media Cloud, Rushes, Editpool, Encore Post Production, Method Studios, Deluxe Technicolor Digital Cinema and Deluxe Media.
DESG international president Amanda Cupples said by combining and reducing its "multihundreds and thousands of square feet" of London real estate, the company will save money on rent and become better at what it does.
She told Broadcast: "This is an opportunity to take a radical look at what is the most efficient way of servicing clients. These buildings were fantastic when you were carrying cans of film around. For digital workflows, you want a big flat rectangular plate that has clean lines and few corners.
"We are going to become a much more integrated company that is big enough, resilient enough and innovative enough to be a preferred partner of choice to the entertainment industry."
Cupples acknowledged that redundancies among the company's 900 staff are likely, but was keen to point out that the changes would also create new jobs.
"There are clearly some synergies that come from co-locating the business," she said. "There is a degree of consolidation that will happen, but we're not doing this to shrink. We're doing it to grow."
From a workflow and technology perspective, new EMEA technology director Tim Bertioli, who joined from NBC Universal last month, will be given a blank canvas.
"Currently, we have lots of technology silos that go along with the various business silos," he said. "To be able to build scaled storage and workflow solutions that span the breadth of the company is fantastic for efficiency."
The Deluxe Media Audio facility in Perivale will comprise four Dolby-approved 7.1 sound studios running Pro Tools version 12, all equipped for Dolby Atmos. Theatre One will also include a new Avid S6 M40 mixing console.
The consolidation will be phased in, starting with buildings where lease agreements are nearing a natural end. DESG hopes to complete the moves by the end of 2016.